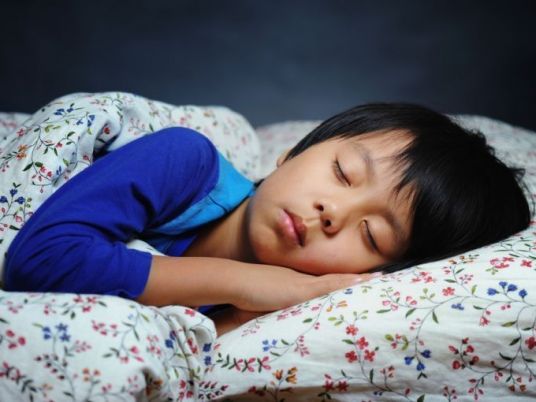 A landmark new study has found that getting children's sleep patterns sorted out before age five helps them perform better at school.
The Australian study, carried out by Dr Kate Williams from QUT's Faculty of Education,looked at 2880 children from birth to the age of six or seven, who were all participating in the Growing Up in Australia: The Longitudinal Study of Australian Children (LSAC), a large-scale study that looks at the development of 10,000 children and families from across Australia.
The study is one of the first of its kind to use such a large sample size and examine the long-term impact of children's sleep on their early school behaviour.
During the study, children's mothers reported on their sleep patterns and problems at three different points in time between birth and age five, including the children's ability to self-regulate their attention and emotions, as well as to soothe themselves back to sleep without the need of a parent.
Teachers then reported on children's social and emotional adjustment at school at age six to seven years.
From the reports, Dr Williams found that although 70 percent of children were able to regulate their own sleep by the age of five, the remaining 30 percent of children experienced sleep problems from birth to five years of age, and were unable to soothe themselves back to sleep. These children demonstrated a poorer adjustment to school, with teachers reporting an increased level of hyperactivity, more emotional outbursts and poorer classroom self-regulation and prosocial skills.
Commenting on the findings, Dr Williams expressed her surprise that such a high number of children were identified as having these behavioural problems.
"The overwhelming finding is it's vital to get children's sleep behaviors right by the time they turn five," said Dr Williams.
"If these sleep issues aren't resolved by the time children are five years old then they are at risk of poorer adjustment to school."
But it isn't all bad news, with Dr Williams advising that, "sleep problems can be sorted out long before a child reaches school age provided parents, carers and child care workers are aware and supported."
In addition to receiving support from GPs and childcare professionals, there are also things that parents can do at home to improve children's sleep routines and make them more independent at bedtime.
"Parents can withdraw some habits, like lying with children over and over, letting them into their bed," says Dr Williams.
"It's really important to give children a sense of skill so they can do these things themselves."