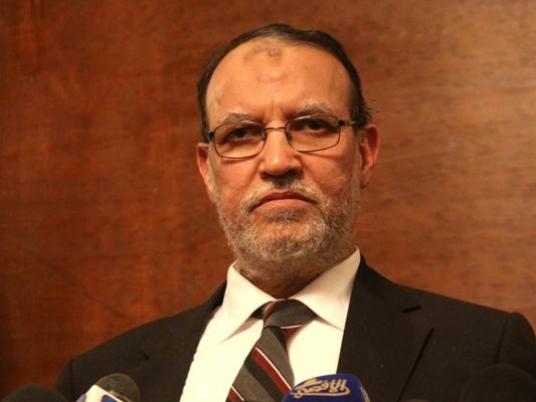 Abdel Moneim Abdel Maksoud, a lawyer for the Muslim Brotherhood, said that on Thursday he received a call from the Prisons Administration of the Egypt's Ministry of Interior informing him that senior Muslim Brotherhood leader Essam al-Erian died in prison of natural causes.
Abdel Maksoud told Al-Masry Al-Youm that the administration informed him that al-Erian died following a heart attack.
Abdel Maksoud notified Erian's family of his death, so that they can prepare for his burial.
According to Abdel Maksoud, Erian died after suffering a heart attack in his prison cell in Tora Prison, next to Maadi District in Cairo. He added that so far no official statement has been issued by the Prisons Administration regarding the incident.
Cairo Criminal Court had sentenced Muslim Brotherhood leaders Mohamed Badei, Khairat al-Shater, Saad al-Katatni, Essam al-Erian, Mohamed al-Beltagy, and six others to life in prison over intelligence crimes with foreign organizations and bodies, divulging national security secrets, and coordinating with armed groups inside and outside Egypt including Hamas to implement terrorist crimes.
Edited translation from Al-Masry Al-Youm