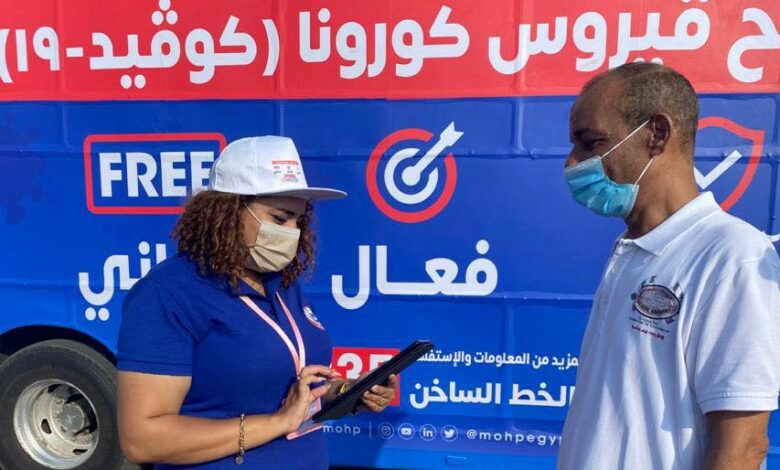 The Egyptian Presidential Adviser for Health Affairs Mohamed Awad Tageldin said on Monday that the fourth dose of COVID-19 vaccine will be given after a period of time, clinical studies and assessment to Egypt's epidemiological position.
He pointed out that the date of receiving the fourth dose of coronavirus vaccine will be determined according to clinical studies of the cases.
Obtaining it every year or every six months depends on the epidemiological situation and the degree of disease spread and its resistance in each country.
During a phone-in with al-Hadath al-Youm channel, Tageldin noted that the epidemiological situation of coronavirus is stable: the cases of infection are few, the severe cases are very few and the process of vaccinating citizens is going well, with the availability of medicines and medical supplies.
He pointed out that there is a significant increase in coronavirus infections in East Asian countries, America and the European Union currently.
Tageldin stressed the importance of caution in dealing with coronavirus, noting that many regions are still reporting many infections with the virus, including Southeast Asia, the Americas and the European Union.
He said that severe and dangerous infections and cases have decreased significantly in Egypt, stressing the availability of medicines and supplies inside hospitals.
Tageldin stated that Egypt aims to vaccinate 70 percent of the target groups against coronavirus; to reach societal protection against COVID-19, noting that "the chain of vaccinations and supplies continues in large quantities and is available."
He expressed wishes to increase the groups receiving the first and second doses of the vaccine.
He also said that the period for obtaining the third booster dose was shortened from 6 months to 3 months for groups most at risk, such as medical staff, the elderly and those with chronic diseases.