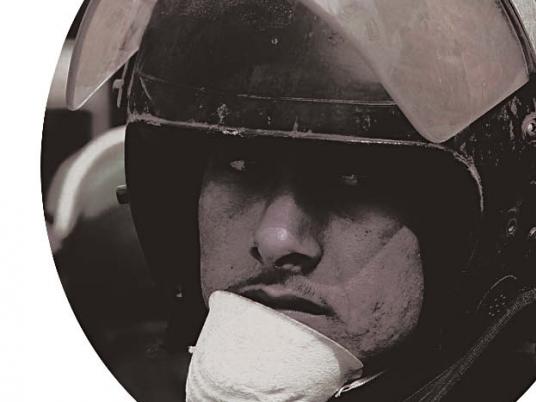 A senior assistant to Egypt's top prosecutor survived an assassination attempt when a car bomb exploded in an eastern suburb of Cairo as his motorcade was passing by on Thursday evening, an interior ministry statement said.
Zakaria Abdel Aziz, the assistant prosecutor general, was on his way from his office in Rehab to his home in New Cairo when a private car that was parked on the side of the road exploded.
Abdel Aziz and his entourage escaped unscathed, the ministry said. One passerby was wounded and taken to hospital, the ministry added. Security sources had earlier said two people were hurt.
Egypt is facing an Islamist insurgency led by Islamic State's branch in North Sinai, where hundreds of soldiers and police have been killed. There have also been attacks in Cairo and other cities.
The country's prosecutor general Hisham Barakat was assassinated by a car bomb in June last year as his motorcade passed by near his home – the most senior state official to die at the hands of militants since the toppling of an Islamist president in mid-2013 by general-turned-president Abdel Fattah al-Sisi.
Judges and other senior officials have increasingly been targeted by radical Islamists opposed to Sisi and angered by hefty prison sentences imposed on members of the now-outlawed Muslim Brotherhood, the country's oldest Islamist movement which won Egypt's first free elections after the 2011 uprising that ended Hosni Mubarak's 30-year rule.
Last month, Egypt's former Grand Mufti Ali Gomaa, once one of the country's top religious authorities, survived an assassination attempt when two men on a motorcycle fired on him as he entered a mosque. Gomaa is an outspoken critic of Islamist groups, including the Muslim Brotherhood, which has been labelled a terrorist organisation.
The Muslim Brotherhood says it is a peaceful organisation.
A senior security source quoted by the state MENA news agency said early investigations indicated about 20 kg worth of TNT was packed in the car and detonated remotely using a mobile phone.
Photographs from the scene showed the charred remains of a vehicle, with shards of glass and metal littering the ground. Police sealed off the area.