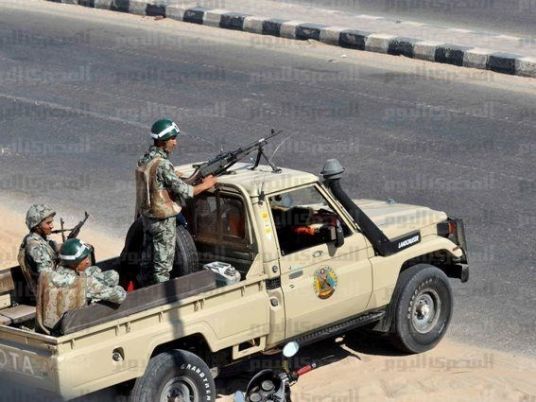 A 15-year-old girl was killed in North Sinai's Rafah late Friday after a shell from an unknown origin hit her home, security sources said.
Sources told Aswat Masriya the deceased girl's sister was also injured in the shelling. She was transferred to hospital for treatment.
Clashes erupted on Friday between security forces and militants south of Rafah. Security forces are intensifying campaigns to eradicate militants' hotbeds in area.
Army forces killed on Wednesday dozens of suspected militants in North Sinai, security sources said. A government official was kidnapped in the governorate on Wednesday, state media reported.
Militants have stepped up attacks targeting security forces in Egypt, particularly in the Sinai Peninsula, since the army's ouster of Islamist President Mohamed Mursi in July 2013, which followed mass protests against his rule.