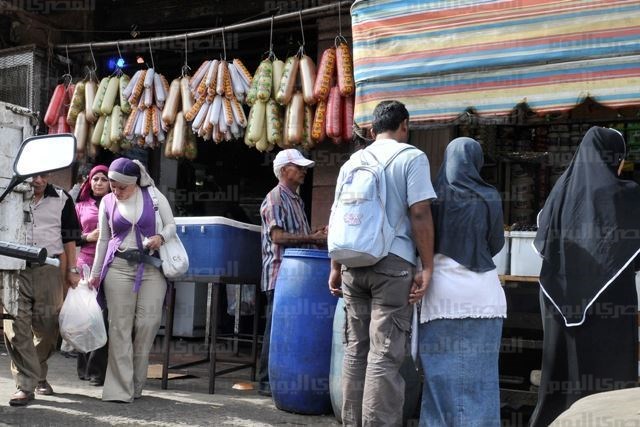 Security authorities in Cairo and Giza launched an extensive crackdown yesterday for price and commodity control prior to Eid al-Adha.
In Cairo, the crackdowns, conducted by the supply and trade police in coordination with other concerned authorities, targeted traders who accumulate strategic goods and resell them to the consumer at higher prices after they expire, as well as those who sell food commodities of unknown origin.
The raids resulted in the seizure of 15 tons of frozen meat of unknown origin at Daher, Sayyeda Zeinab, Marg and Sahel areas.
A security source in Giza said that the raids will continue until the end of Eid al-Adha, adding that the supply police arrested Hamada M, 34, the owner of a factory for meat packing.
The perpetrator was packing liver and 1,100 kgs of meat from unknown origins, unfit for human consumption and putting them on the market. The source added that the supply police seized 650 kilos of rotten meat from a shop in Omraniyah, and that the owner of the shop was arrested.
Edited Translation from Al-Masry Al-Youm