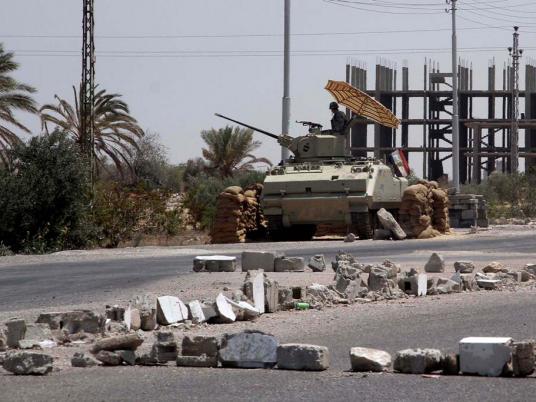 Investigations into the recently arrested members of a Nasr City terrorist cell suggest that the suspects were targeting state institutions in greater Cairo and the coastal areas, including the Interior Ministry. They were also planning a series of assassinations, authorities claim.
One of the suspects is a former police officer who was fired from the force in 2003, and has allegedly been working to train new members of the cell.
Investigators claim the group was formed two months after the 25 January revolution. Authorities claim one suspect, Mohamed Ashraf Farag, was the main coordinator. They say in February he received a letter informing him of a money transfer to the Sayeda Zeinab Post Office, but he did not go to claim it, as he suspected he was being watched.
Farag was arrested in March for possession of a hand grenade, but at that time denied having any relationship with the terrorist cell.
Prosecutors now claim that the money was sent by the suspect Abu Ahmed, who until recently lived in Arish but came to Cairo during this summer's Operation Eagle military campaign in Sinai. Five people frequently visited him in his apartment, including a Tunisian who is alleged to be an international expert in explosives. The group also met in another apartment in Nasr City.
While the suspects were allegedly planning a terrorist attack in that apartment, the police stormed in, killed one, arrested the others and seized a large number of sophisticated weapons.
One of the detainees confessed that three others in the cell had fired at a police checkpoint in Mahalla in April. Another confessed to storing weapons smuggled in from Libya in his Alexandria flat.
The US-based Federal Bureau of Investigations had provided the Egyptian National Security Bureau with information about the cell, which it accused of being involved in the attack on the US consulate in Benghazi. The FBI monitored the group until its arrival in Cairo.
Edited translation from Al-Masry Al-Youm