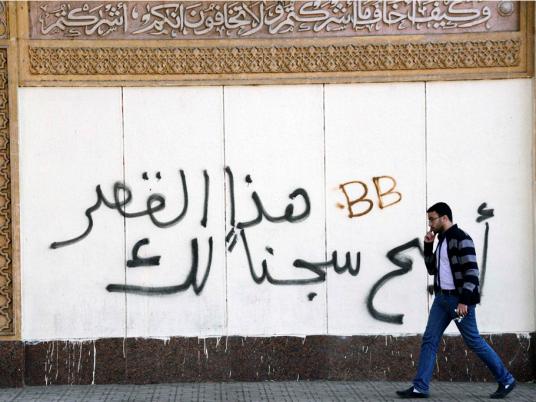 The area around Ettehadiya Presidential Palace in Cairo has seen a reinforced security presence in anticipation for protests called for by the Muslim Brotherhood to denounce the imprisonment of a group of young female Brotherhood loyalists.
More than 21 female supporters of the Muslim Brotherhood from the 7am Movement, including seven minors, were sentenced two weeks ago to 11 years in prison over charges of rioting during a protest in Alexandria supporting ousted president Mohamed Morsy. The verdict stirred criticisms by politicians of various orientations.
Six army vehicles were stationed around the palace in Heliopolis. Barbed wires were erected and readied for use in case of demonstrations.
Other Central Security troops were deployed around the building.
Security forces have stepped up their presence in the squares of Nahda, Tahrir, Ramses and Rabaa al-Adaweya, all popular protest venues, since early Friday.
Security has also been beefed up on the entrances and exits of Greater Cairo as well as army checkpoints.
Edited translation from MENA