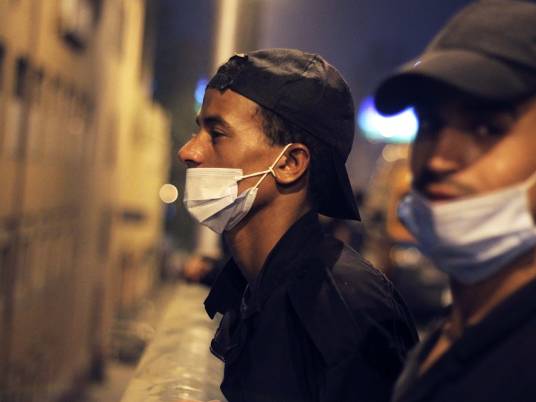 A comprehensive security plan has been prepared to deal with Pro-Morsy rallies to be organized by the Muslim Brotherhood on Friday under the name "the second crossing," a source at the Interior Ministry said.
According to the plan, security forces' presence will be intensified around the parliament and ministry building, especially the Interior Ministry, in addition to the Republican Guard House. Security forces will be increased to protect important and vital establishments in coordination with the armed forces, the source told state-run news agency MENA.
This comes as as a precautionary measure after Safwat Hegazy, a preacher known for his ties to the Brotherhood, made statements at the Rabea al-Adaweya sit-in in which he called on the protesters to besiege vital installations in the country.
Central Security Forces and armored vehicles will be used to protect protesters in Tahrir and at the Ettehadiya Presidential Palace.
Rapid deployment forces will also be ready to tackle any security situation that arises given that Tamarod has, in turn, called for rallies in Tahrir and at the Ettehadiya.
The source highlighted the Interior Ministry's respect of the right to peaceful protest, but warned that attempts to break the law or attempts to provoke clashes between Morsy's supporters and opponents, block roads, or assault citizens or their properties will be met with a firm response.
Sources from the Interior Ministry also said that security has been intensified at the Suez Canal after it received information that Jihadi groups might attack it.
Edited translation from MENA