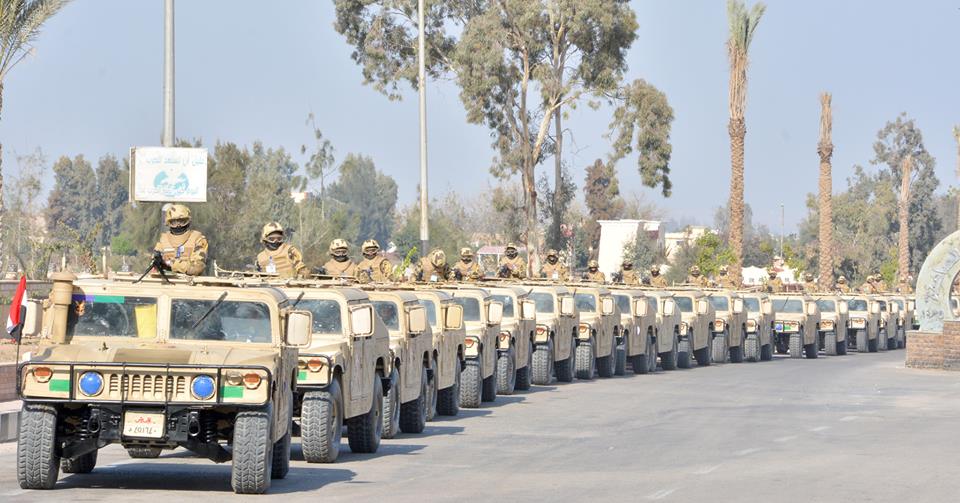 General Command of the Armed Forces issued a statement on Monday regarding the latest achievements of the army and police against terrorists in Sinai, including the destruction of 16 hideouts and 31 vehicles used by terrorists, and that forty-six highly dangerous criminals were killed in gunfire with security forces.
Seventeen vehicles used for cross-border smuggling were destroyed, and 217 others were seized by border guards. Fourteen motorcycles without number plates were seized, and one hundred suspects were arrested.
Ten smuggling tunnels were destroyed on Rafah border, while 200 IEDs planted to target security forces have been destroyed.
The security forces seized 244 acres of poppy plants ,two tons of cannabis, one million tablets of narcotic pills, and quantities of black gunpowder used in the manufacture of IEDs.
Three soldiers were killed during clashes with militants, according to the statement.
Edited translation from Al-Masry Al-Youm