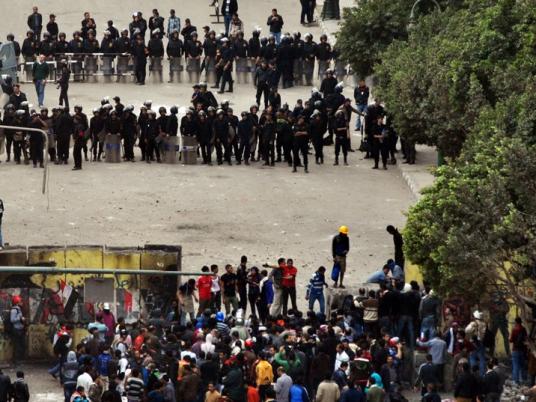 The Health and Interior Ministries began preparing this morning for Friday's mess demonstrations in Tahrir Square against the Muslim Brotherhood and President Mohamed Morsy.
The Interior Ministry deployed troops, more than 50 Central Security Forces vehicles and 12 armored vehicles around the Interior Ministry, Cabinet headquarters, the Shura Council and the House of Representatives.
The ministry set up barbed wire at crossroads near vital institutions in order to be able to secure them immediately should they be attacked.
Mohamed Sultan, the head of the ambulance authority, declared a high alert and formed three committees to respond to any emergencies during protests.
He said 1,950 ambulances across the nation are at the ready, and have coordinated with blood banks.
Qasr al-Aini Hospital and the hospitals of Cairo and Ain Shams Universities have also coordinated in preparation for emergency situations. Sultan said the same is true for hospitals across the governorates.
Edited translation from MENA