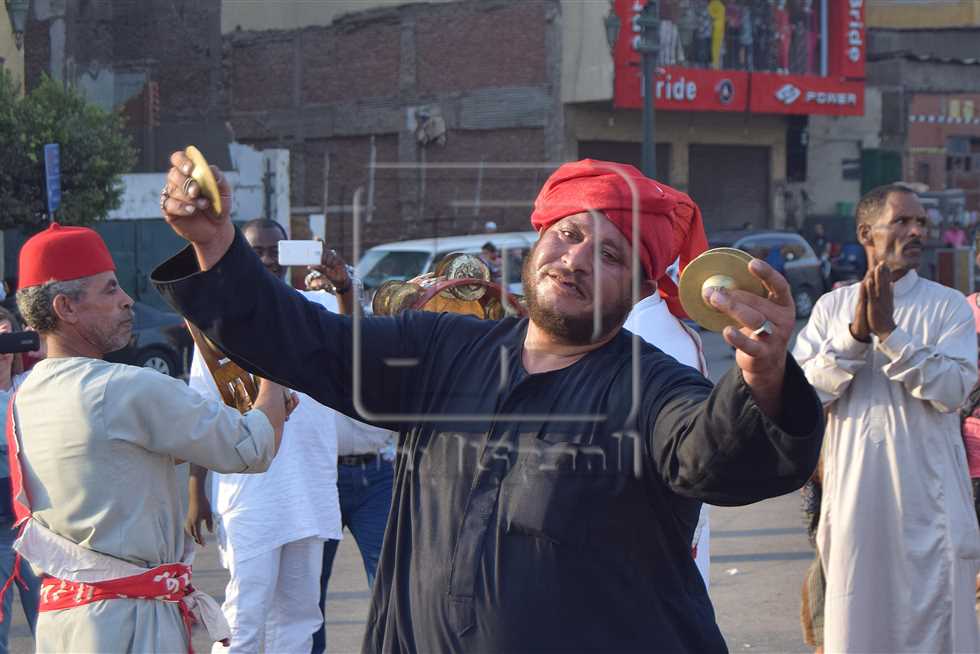 Security authorities in Cairo launched a huge crackdown on Sunday, targeting the pavilions and tents established in roads around Sayeda Zeinab square by Sufis, 24 hours before the night celebrations of Al-leila Al-Kebira (the big day).
They confiscated dozens of tents after which Sufis resorted to putting mats instead on the ground.
Al-Masry Al-Youm reported that dozens of security patrols belonging to the neighborhood of Sayeda Zeinab toured square and warned Sufis who were sitting in front of the mosque of Sayeda Zeinab and on the sidewalks that they were risking getting arrested over beggary charges.
They prevented as well dozens of street vendors from selling traditional sweets (Halawa) and chickpeas .
The ban of tents led to the spread of dozens of posters around the mosque, with some community members annoucing the availability of housing units and apartments free of rent for use as service areas.
Galal al-Rifaei, the owner of the Rifaei service in Banha, told Al-Masry Al-Youm that the Sufis resorted to renting shops, apartments and empty houses.
Ahmed Ramadan, the chief of the Al-Qasimiya service, affiliated to the Ahmadiyya Order, called on President Abdel Fattah al-Sisi to intervene, especially as this is the second time that the tents have been banned.
The security forces raided the tents in the side streets and the slums, despite the approval of the people in the neighborhood and their welcome of the visitors, said Nehmedo Abu Qassem, chief of the Bayoumya service.
Edited translation from Al-Masry Al-Youm