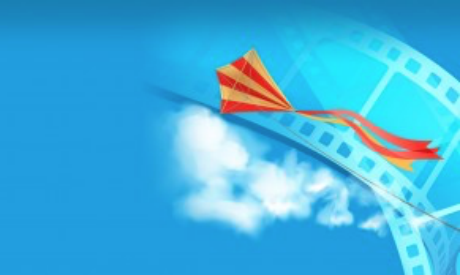 Film buffs all around Egypt are getting ready for the second edition of Sharm El-Sheikh's Arab and European Film Festival, which will kick off from March 3, lasting until March 9 in the Red Sea city.
Organized by the Noon Foundation for Arts and Culture, Gamal Zeyada has been chosen as the festival's executive president, while veteran actress Leila Elwy has been selected as the festival's honorary president, in recognition of her illustrious cinematic career.
This year, the festival has chosen to honor one of Egypt's most esteemed directors Ali Badrakhan, in addition to legendary actress Leila Taher and actor Hassan Hosny.
As for the theme of the festival, it will focus on independent American cinema. Several seminars will be held on the subject, including one hosted by a yet-unnamed famous American film director.
One of the festival's highlights is a competition in which 42 films from all around the world will compete in different categories, including feature-length narratives, documentaries, short films, and animated films.
These films will compete in two series of jury award competitions: an official Out-of-Selection Programme, and the Festival Honours awards.
Another 12 films will compete in the Long Film Competition, while short films will compete for the Short Film Competition prize. Meanwhile, a further 12 feature films will be screened in the Panorama Program (official Out-of-Competition Program).
The week-long festival will screen a total of 74 films in addition to hosting a range of cultural events, including panorama and entertainment events. Moreover, a special celebration will take place on March 8 to honor International Women's Day.
The festival aims to be a cultural hub for both Arab and international films, and to encourage cultural dialogue through movies. The Noon Foundation aims to open channels of exchange in all cultural and artistic fields between Egypt and the world, and to disseminate better knowledge of the other through the organization of cultural and cinematic events in Egypt and other countries.
2017 marked the launch of the first edition of the festival, where film critic Ahmed Hassouna served as the artistic director of the festival. The festival was headed by Mohamed Kamel al-Qaliouby.
The festival ran between March 5-11 and screened 28 short and feature films. Several esteemed guests attended the festival, including Czech director Jiří Menzel, Mofeed Fawzy, Omar Zahran, Soher Shalaby, and the Danish Prince Henrik, among others. A total of 11 short films – six of which were 6 Egyptian – were screened during the festival. The festival honored several cinema figures, such as late actor al-Qaliuby, Czech director Menzel, and Egyptian actress Nabila Ebeid.