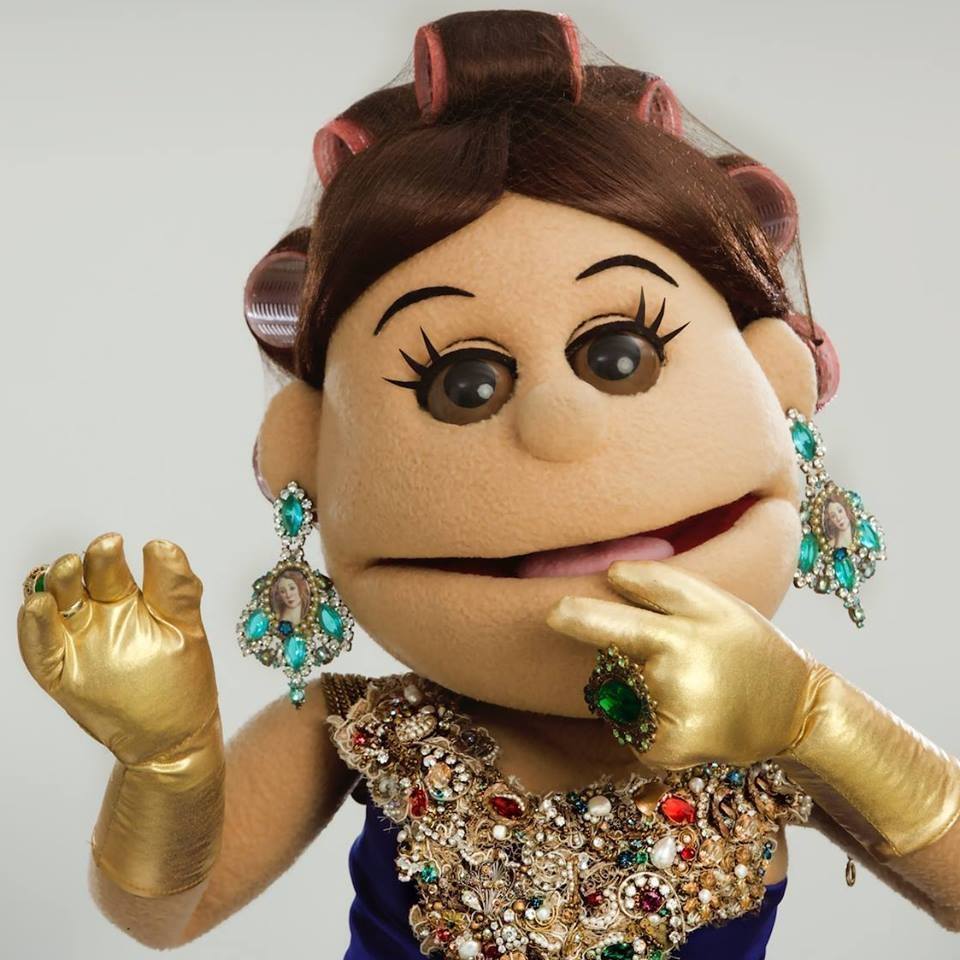 Egypt's iconic comedic puppet character "Abla Fahita" is coming back to TV screens, but this time, she will star in a comedy-drama series set to be released on the streaming giant Netflix in 2020, according to an official statement.
Produced in collaboration with OKWRD and ASAP productions alongside EP Amin EL Masri, the series will test Fahita's acting skills for the first time, following the puppet as her life is turned upside down.
"We are very excited to be collaborating with Abla Fahita, one of the most prominent comedians in Egypt and the wider Arab region. We are looking forward to working with Abla Fahita in order to bring our Arab and international audience a fun innovative series full of laughter and excitement," said Netflix Director of International Originals Ahmed Sharkawi.
Fahita also commented on the news of her new Netflix debut: "Damn this globalization! I barely had enough time for my own show and now they want me to do a series."
Fahita went on to say that she only considered Netflix's offer because the show will be available in over 20 languages and aired in 190 countries worldwide.
"I always say that Egyptian comedy is a great product for export after Egyptian cotton. And it's obvious how the world today is a sad place in dire need of laughter," Fahita continued, insisting that nothing can beat the Egyptian sense of humor, which she says can successfully conquer the world's melancholy.
The Fahita puppet character made her debut on Youtube, where she introduced her puppet "family" in a series of comedic videos that went viral on social media platforms at the time.
Later in 2014, Fahita solidified her media career after launching a TV Show on CBC Channel called "Abla Fahita live from the Duplex." The show centered on Fahita as she interviewed various celebrities, including Hany Shaker, Mahmoud El Eissely, Fifi Abdou, Hala Sarhan, Dhafer L'Abidine, Hamada Hellal, and Rania Youssef, among others.
The show was known for its dark humor and sharp sarcasm, with Fahita commenting on various hot topics in Egypt, occasionally getting the puppet into hot water.
Fahita is also known for collaborating with prominent Egypt composer Hassann El-Shfei, who was featured with her in a video clip that went viral on various social media platforms and garnered more than 21 million views on YouTube.
Fahita's debut on Netflix will be the second Egyptian series to be broadcasted on the streaming giant.
In May 2019, Netflix announced it was collaborating with famed Egyptian producer Mohamed Hefzy and director Amr Salama on an adaptation of late legendary writer Ahmed Khaled Tawfik's Paranormal series of novels.
In another indication that Netflix is ready to embrace Arab television, the platform has also revealed a new original Arabic series set to debut on the website. "AlRawabi Schools For Girls" is directed by Jordanian producer and actor Tima Shomali and written by Shomali and writer Shirin Kamal, and the series is being produced by a Jordanian production company founded by Shomali, according to an official statement by Netflix Media Center.
The new Arabic series comes after Netflix's first ever-Arabic supernatural drama "Jinn," which was directed by Mir-Jean Bou Chaaya and written by Jordanian screenwriter Bassel Ghandour.
Image: Abla Fahita official Facebook page