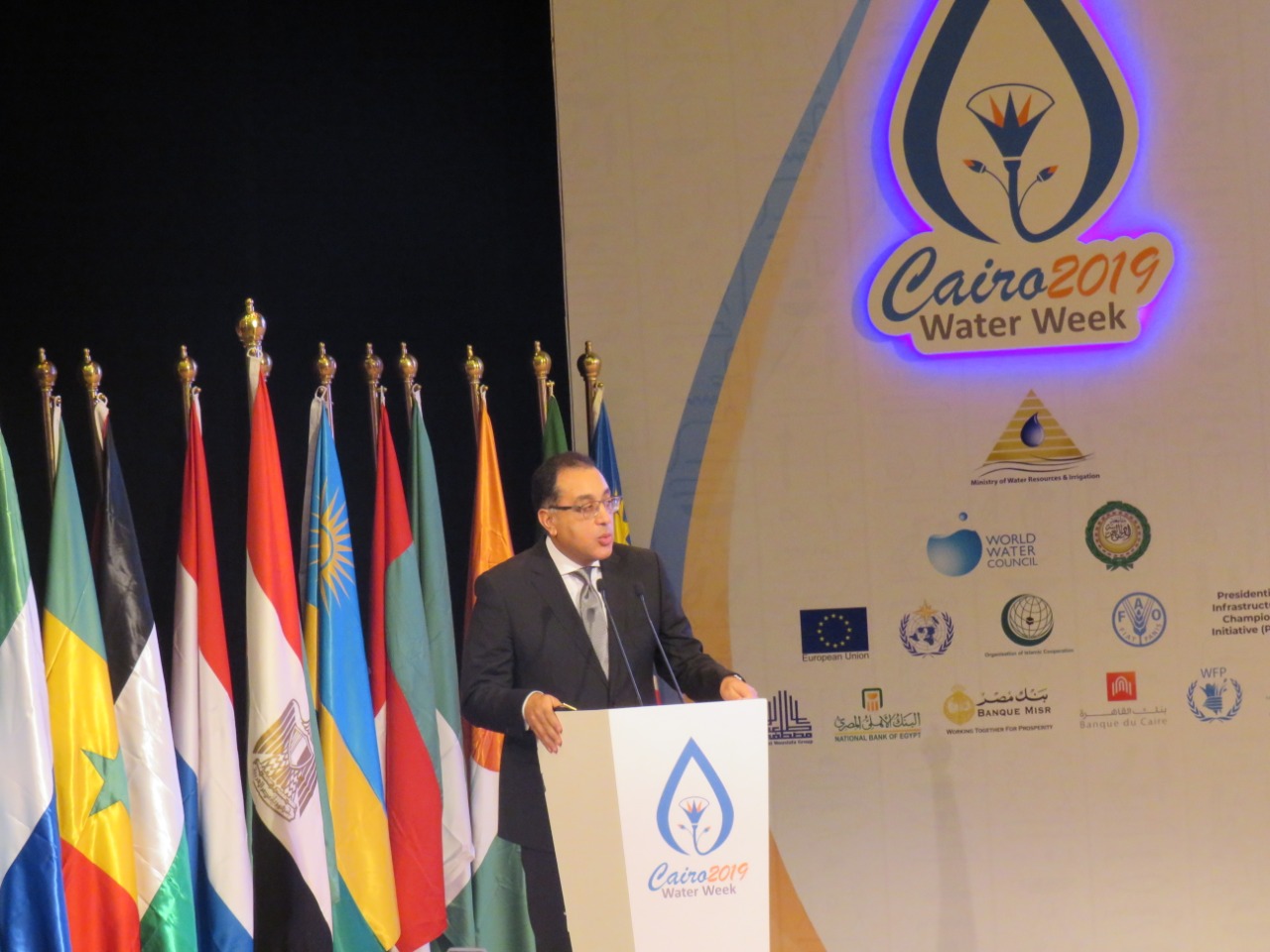 Coming as part of a cooperation framework between the European Union and Egypt, Prime Minister Mostafa Madbouly on Monday launched the second edition of the Cairo Water Week, in the presence of the Minister of Water Resources and Irrigation Mohamed Abdel Aty, and the Deputy Director-General for EU Neighborhood Policy and Enlargement Negotiations, Maciej Popowski.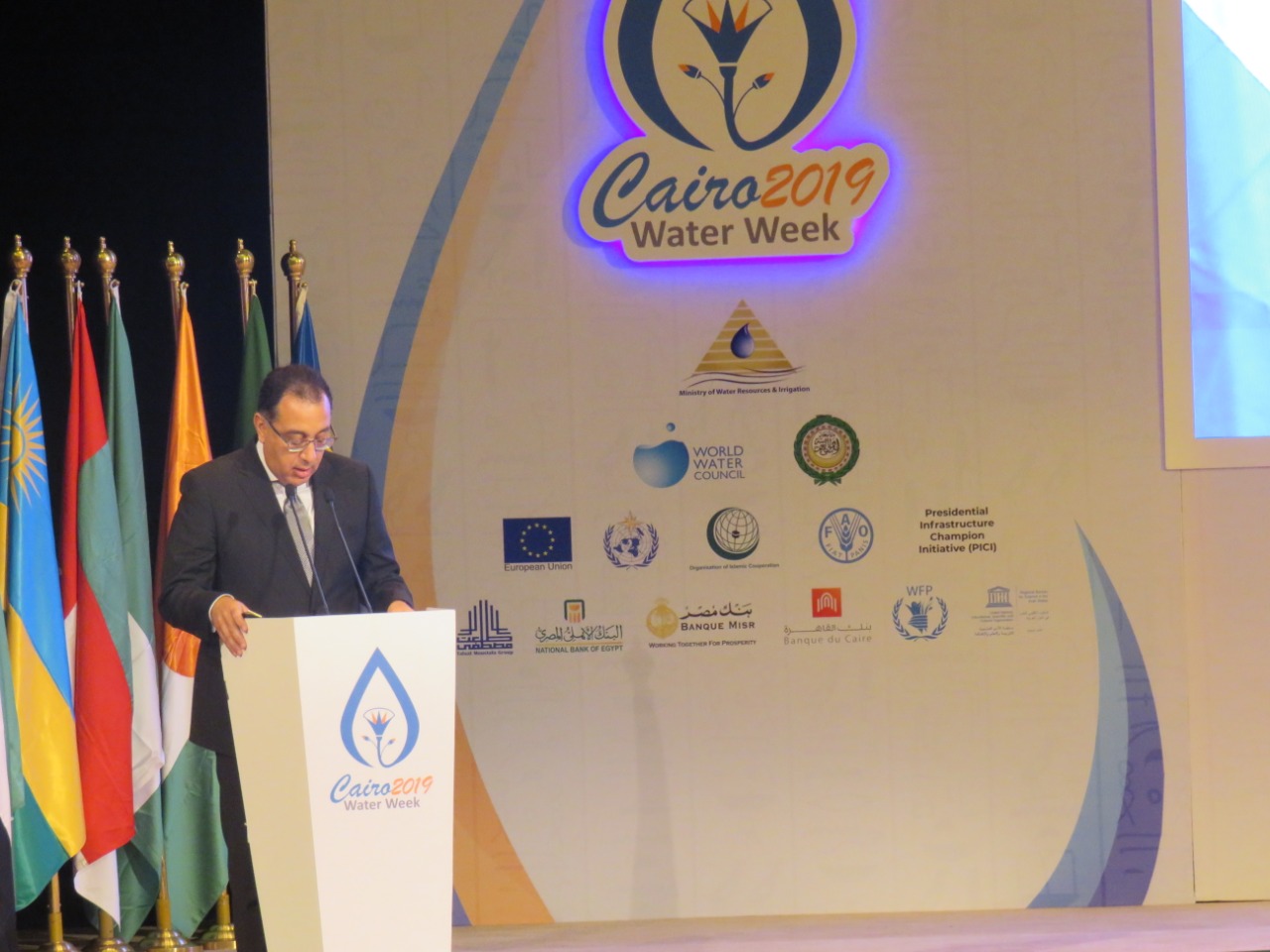 Also present is Ambassador Nasser Kamel, the Secretary General of the Union for the Mediterranean (UfM), Yousef Bin Ahmad Al-Othaimeenthe, the Secretary General of the Organization of Islamic Cooperation (OIC), representatives of the League of Arab States, and water sector experts from around the world.
Egypt's Ministry of Water resources organized the week in collaboration with local and international partners, in order to promote greater awareness of pressing water issues and find ways to address the most urgent challenges.
Running from October 20 until October 24, the Cairo Water Week sees over 500 people coming in from all around the world. This provides ample opportunities to for water resource experts, scientists, academics and policy makers to discuss key plans and actions tackling water issues.
The opening ceremony commenced with a documentary film screening, which summarized the activities of the Cairo Water Week's previous edition last year. Then came a presentation which went over the week's main objectives with discussions on water's crucial importance in daily life and development, and the purposes behind the Cairo Water Week's establishment.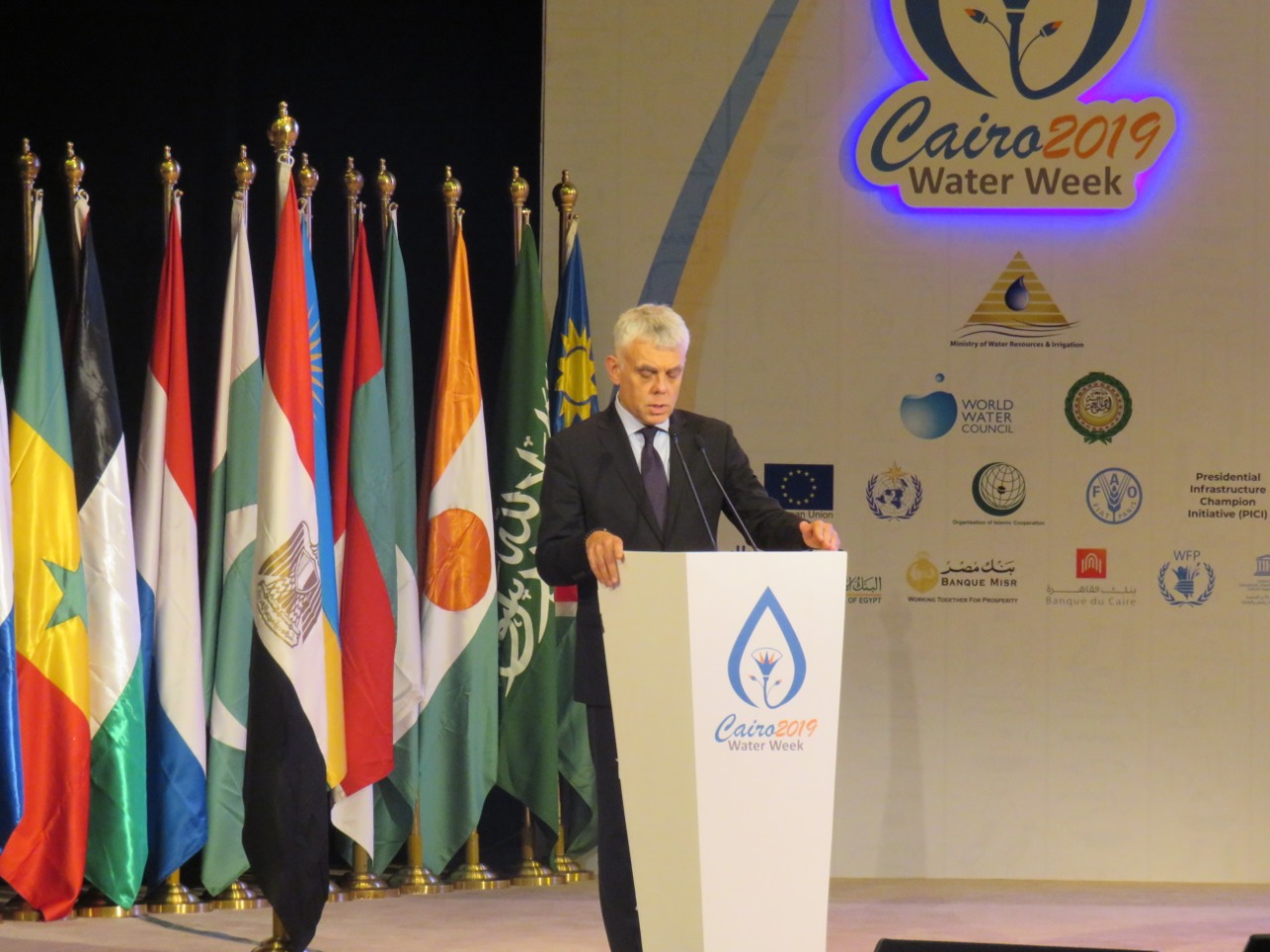 In his opening remarks, Popowski said that "The water sector is a top priority for the EU, this topic is – and will remain – one of our main pillars of cooperation with Egypt. Investing in human capital and infrastructure will go hand in hand, while ensuring the presence of strong public awareness and public private partnership."
"With more than 500 million euros in grants, leveraging concessional funds of nearly three billion euros in the water sector from European Financial Institutions, we have been responding to water challenges in Egypt since 2007," he added.
According to Popowski, the EU has co-funded water programs across 12 Egyptian governorates. These programs have provided 5,000 permanent jobs, and given nearly 500,000 short term employment opportunities in mainly rural areas; these will add up to improve the quality of life for 16.5 million Egyptians by 2023.
The Cairo Water Week's second edition will also be host to several important meetings, such as the Egypt-UfM Forum for Governance and Water Management organized by the EU funded "EU-WATER STARS" project, the Presidential Initiative for Infrastructure in Africa, the first meeting of the Joint High Committee for Water and Agriculture, a meeting of the Egyptian-Dutch Expert Committee on Water Management, and the second meeting of the OIC Water Council.