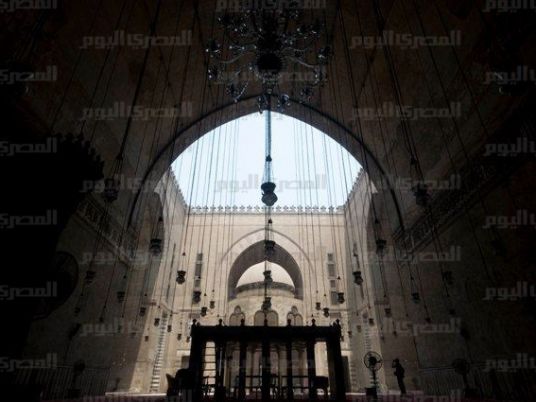 A few hours before the start of the Global Photo Contest, which is organized around the world in October of each year, Hossam al-Manadily, co-founder of the Photon group, adjusted his camera and charged the battery to compete for the best picture.
At exactly 9 am, dozens of photographers gathered outside the Sultan Hassan Mosque, waiting for the start of the international contest.
Starting from there, and passing through the Al-Hakim Mosque and al-Darb al-Ahmar Street, Manadily and the other participants began searching for a unique and distinct picture to take.
Rami Heikal, co-founder of the Infinity photography group, explains: "The Worldwide Photo Walk is a contest involving groups of 50 photographers from all over the world. At the end of its tour, each group selects one picture to compete with the rest of the groups in the world."
"Photographers around the world wait for that day to take a picture that carries their vision of a certain place," he says.
Hazem Khaled, a photographer participating in the tour, says each photographer has his own vision of a place. "He seeks to capture the picture from the best position and with the best lighting," he adds.
Amal Mostafa, another participant, says the contest is exhausting but fun. "Each one of us wants to produce their best," she says. "We learn a lot about photography when we see the works of the other contestants on Facebook."
Edited translation from Al-Masry Al-Youm