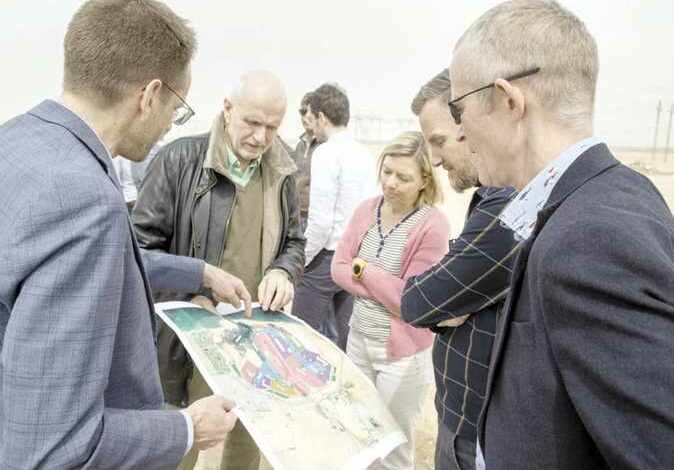 The Head of the Suez Canal Economic Zone (SCZone) Yahya Zaki met with a delegation from the A.P. Moller-Maersk Group on Friday to discuss cooperating to implement projects for the production of green fuels and the use of methanol and green ammonia.
A.P. Moller-Maersk held a three-day workshop to discuss implementing projects within the SCZone, especially in the ship supply sector.
This came as part of the SCZone's interest in clean energy projects in its 2020-2025 strategy, which it is working to implement in conjunction with Egypt's hosting of the COP27 climate summit in November.
Zaki said that the production of green fuel is a targeted sector for the economic zone, whether through its ports or its affiliated industrial zones.
He noted that the region is distinguished from its counterparts in the presence of integrated areas in Sokhna and East Port Said, which include the port, a logistics area attached to it, and an industrial zone, which gives it preference to receive this type of projects, which makes companies wishing to invest in clean energy projects to take advantage of those integrated services.
Zaki added that the region puts clean energy projects on its list of priorities.
The VP and Head of Decarbonisation at A.P. Moller – Maersk Morten Bo Christiansen expressed his happiness with the developments he witnessed during his visit to the industrial zone and the port of Sokhna.
He said that Egypt is in an ideal position in switching to green fuels for marine transport.