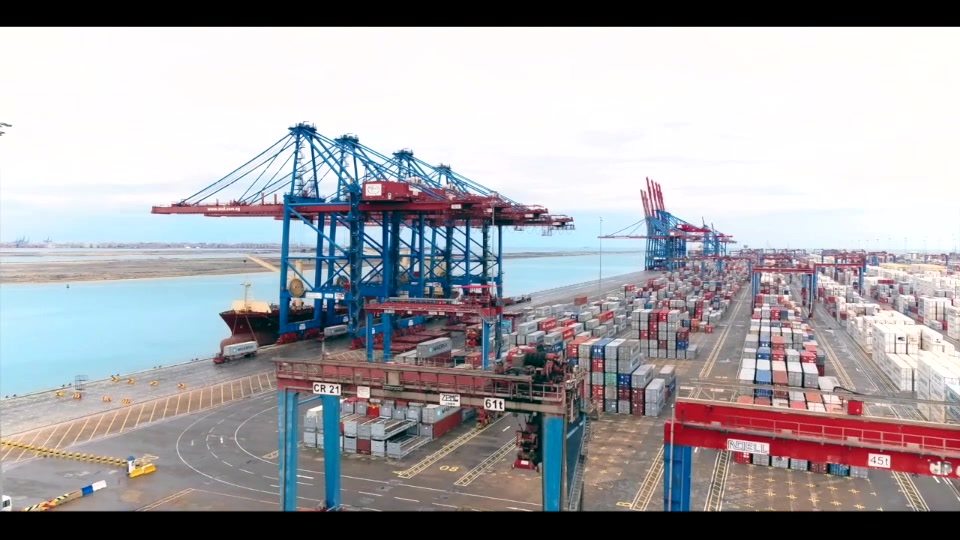 President of the General Authority for the Suez Canal Economic Zone (SCZone) Yahya Zaki met with the President of the European Bank for Reconstruction and Development (EBRD) Suma Chakrabarti, on the sidelines of the UK-Africa Investment Summit in London on Monday, to discuss the bank's role in future plans related to the establishment of economic zones in Egypt.
The officials discussed areas of cooperation between the bank and the SCZone, as well as projects the bank can support and finance in the field of infrastructure and new and renewable energy.
They also reviewed the five-year strategy of the SCZone 2020-2025, which focuses on creating opportunities and setting incentives to set up projects in light of the SCZone's development, with the aim of providing more services and facilities for investors and companies wishing to invest in the zone.
Zaki said that the bank is interested in investing in the region, adding that he held bilateral meetings with companies based in England to discuss their desire to invest in the economic zone as well.
The meetings discussed methods of future cooperation, investment opportunities, and advantages in the region, including financial and non-financial incentives and trade agreements that allow products to reach the global market at competitive prices.
Zaki said that the UK-Africa Investment Summit is a great opportunity for the SCZone in particular.
Attended by UK Prime Minister Boris Johnson and 21 African heads of state, the UK-Africa Investment Summit aims to highlight investment opportunities in Africa and boost the UK's investment in the continent amid its exit from the European Union.
Ahmed Yassin, a member of the British Conservative Party, recently stressed the need to bolster Egyptian-British relations, especially since both countries have "transitioned to new eras."
He added that the economic situation in Egypt has improved, with economic reforms and benefits having attracted investors.
During a recent televised interview, Yassin also said that Egypt represented a "huge" market for investment, adding that he expects Egyptian-British relations to develop "significantly," especially in light of Brexit. 
The UK represents Egypt's leading investor, with $47.4 billion having been invested across 1,816 British companies,  Egypt's Minister of Investment and International Cooperation Sahar Nasr has said, according to a report by Ahram Online in September.
Egypt and the United Kingdom have also announced the establishment of an economic partnership to implement Egypt's "Vision 2030" initiative, with the UK pledging LE267 million to help achieve comprehensive economic growth and social development, promote youth empowerment, support the most disadvantaged, and develop Egypt's business environment.
Edited translation from Al-Masry Al-Youm