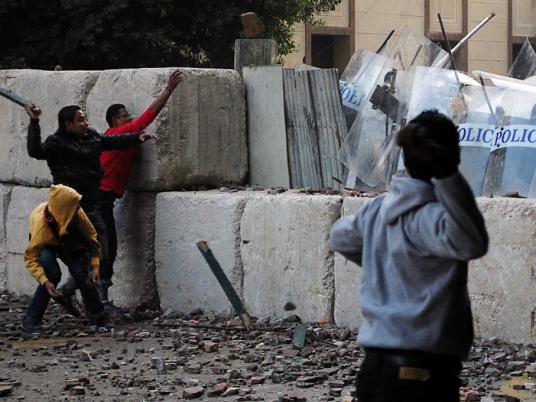 The Supreme Constitutional Court has criticized a statement from the president's office Friday, saying that the statement "slanders" the court.
The statement, issued in English, was addressed to international media and was part of the Office of the Presidential Assistant for External Relations and International Cooperation's efforts to explain the president's recent decisions.
In a statement released Monday, the court said, "The president assistant statement showed a deliberate insistence to continue on the road of abuse, insult and slandering of the Supreme Constitutional Court."
The court also demanded that the president's office provide evidence that the judges were conspiring to overthrow state institutions.
In its statement Friday, the president's office claimed that the People's Assembly was dissolved under suspicious circumstances by the court, and also alleged that the president received evidence claiming the court was also aiming to dissolve the Constituent Assembly.
The statement alleged that the evidence the president's office received led in part to President Mohamed Morsy's 22 November constitutional declaration immunizing his decisions from judicial review and protecting the assembly from dissolution.
The court also rejected allegations that it has taken a side in Egypt's ongoing political divisions.