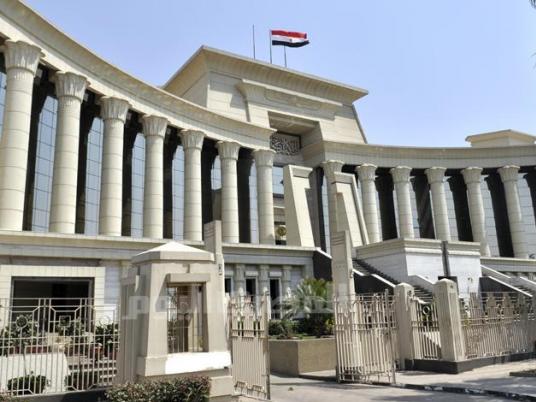 The Supreme Constitutional Court (SCC) on Sunday announced the names of two members who will represent the body as part of an interim constitutional amendment committee.
Mohamed al-Shinawy and Mohamed Khairy, the court's vice-presidents, have been chosen to represent the SCC at the amendment committee in accordance with last week's Constitutional Declaration announced by interim president, Adly Mansour.
Mansour last week declared that Egypt's constitution be amended, before allowing parliamentary and presidential elections by the end of the year.
A range of political forces, including Tamarod and the National Salvation Front (NSF), expressed reservations over the Constitutional Declaration, claiming they were not consulted before its announcement.
Some groups warned that the declaration grants President Mansour absolute powers.
The declaration called for the formation of two amendment committees, one comprising 10 judges and legal experts and another 50-member body intended to represent Egyptian society.
Edited translation from Al-Masry Al-Youm