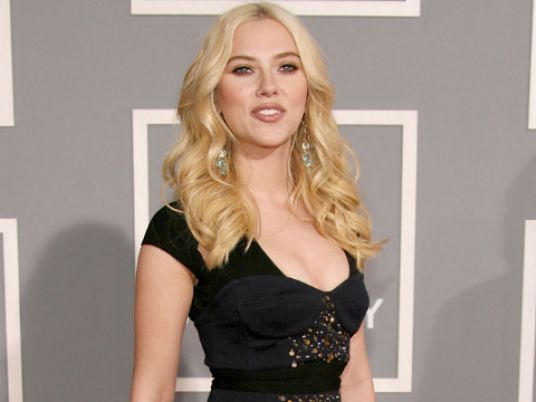 Scarlett Johansson was named the top-grossing actor of 2016 on Tuesday thanks to her roles in superhero movie "Captain America: Civil War" and Hollywood satire "Hail Caesar."
Forbes said Johansson just edged out her "Captain America" co-stars Chris Evans and Robert Downey with box-office earnings of her second 2016 movie, "Hail Caesar."
Johansson's movies grossed a leading US$1.2 billion at the worldwide box office this year, compared with US$1.15 billion for "Captain America: Civil War."
Released in May and featuring a conflict between Marvel comic book heroes like Iron Man, Spider-Man, Black Widow and Ant Man, Walt Disney Co's "Captain America" was the biggest earner worldwide in 2016, according to data from Boxofficemojo.com.
The Forbes list was dominated by superhero and comic book movies, including "Batman v. Superman: Dawn of Justice" and "Deadpool."
Australian actress Margot Robbie, who enjoyed a break-out year, placed fourth with US$1.1 billion thanks to roles in two Warner Bros movies "Suicide Squad" and "The Legend of Tarzan."
Britain's Felicity Jones entered the Forbes list for the first time, with roles in "Rogue One: A Star Wars Story," thriller "Inferno" and magical children's story "A Monster Calls."
Jones came in ninth place with US$805 million.
Forbes made its calculations based on global ticket sales from the films of top Hollywood actors, but it did not count animated movies such as Disney's "Finding Dory," the second biggest release of 2016 with US$1.02 billion.