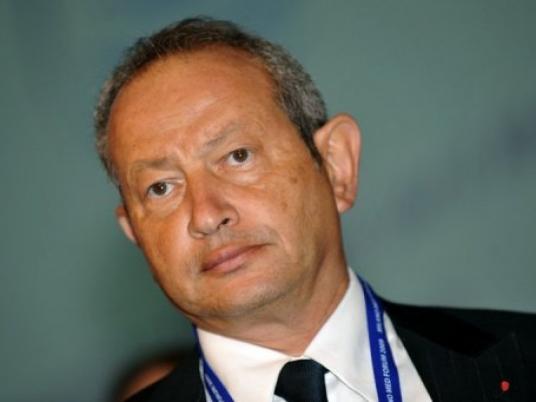 Egypt's telecom tycoon Naguib Sawiris has criticized what he called the "inefficiency" of the government's strategy in handling its Muslim Brotherhood opponents, suggesting that the security solution will not end the country's turmoil in the long run.
"We fought against these people because they were doing exactly what we are now doing to them today. This is not the right way," Sawiris told the Wall Street Journal, which identified him as "an Egyptian billionaire and politician who helped lead the mass protests that led to (former president) Morsy's ouster by the army last year."
"There will have to be a solution. They have one or two million people, very militant and very active. What are you going to do with these people? You cannot put two million people in jail," he added, referring to the detention of thousands of Brotherhood supporters over multiple charges since Morsy's ouster.
"This is not something anybody is going to accept right now," said Sawiris, a prominent Coptic figure hated by several hardline Islamist factions for his opposition to the Brotherhood's rule and support for Morsy's removal.
In March 2012, a court turned down a case accusing Sawiris, founder of the liberal Free Egyptians Party, of defaming Islam by tweeting a sarcastic cartoon of a bearded Mickey Mouse and a face-veiled Minnie Mouse, which was deemed by many angry respondents as an insult to religious dressing style.