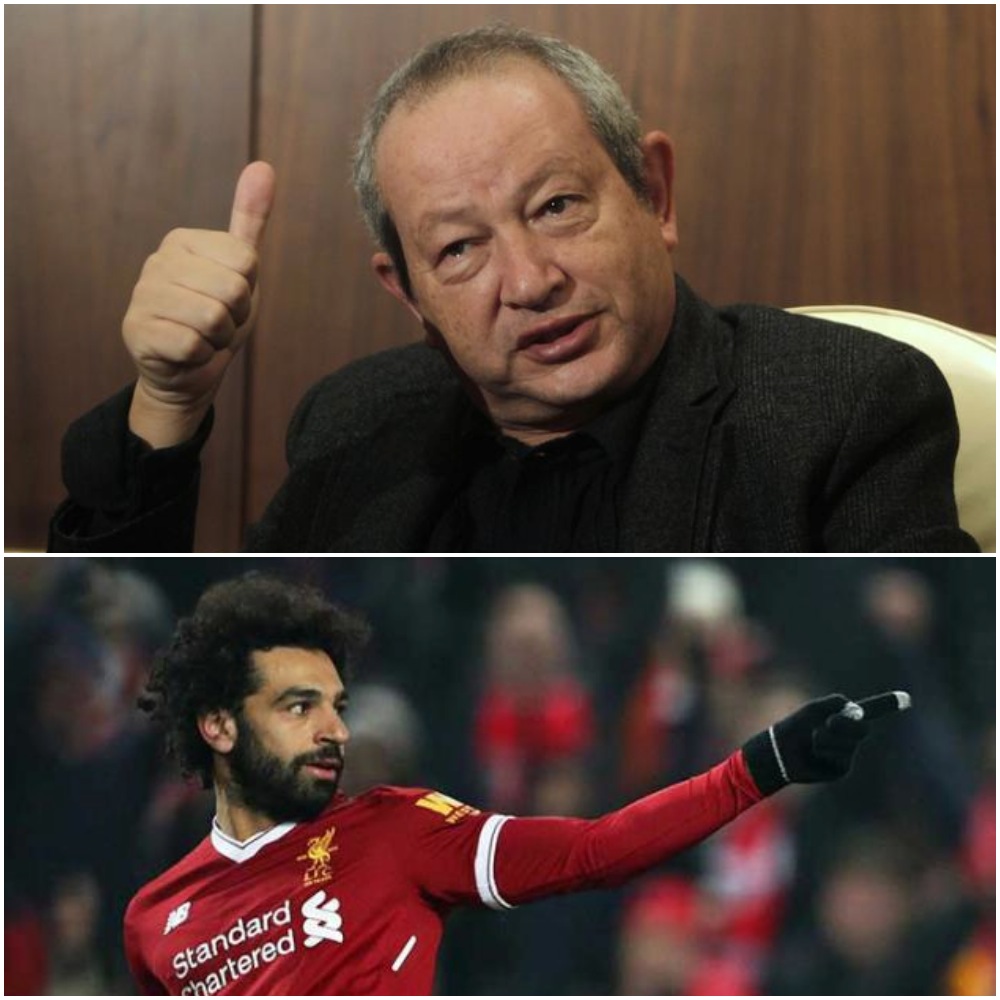 Egyptian business tycoon Naguib Sawris announced that he will be fasting on  Saturday in support for Liverpool player Mo Salah, who will be playing the UEFA Champions League final without breaking his fast.
Sawiris tweeted on Tuesday expressing disagreement with calls for Salah to break his fast on the Liverpool-Real Madrid match day, "those asking Mohamed Salah to break his fast on the final match day  do not understand that firstly he would never do so, and secondly that god will stand by him for holding on to his fast and will appreciate his effort to do so."
Sawiris's tweet got several replies: while some debated his words and other supported him, it seems a particular tweet caught his eye. Ahmed F. Elmansi replied to Sawiris's tweet saying, "could you fast with us on the match day and do it for god, yourself and Abu Mecca winning?"
Surprisingly, Sawiris replied to Elmansi saying, "yes I can, I used to fast in the past for a couple of days in solidarity with my best friend."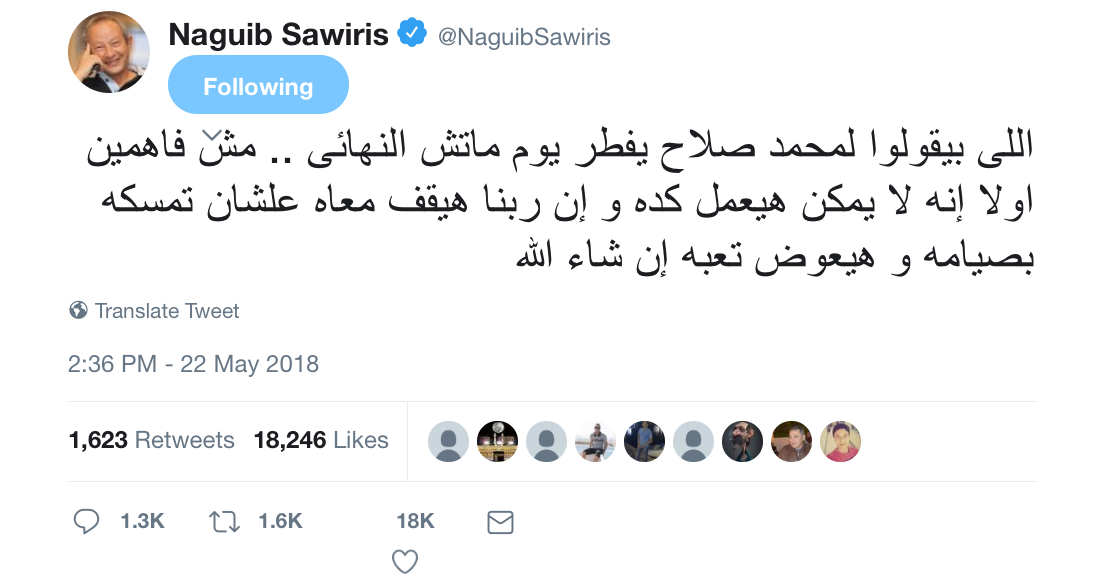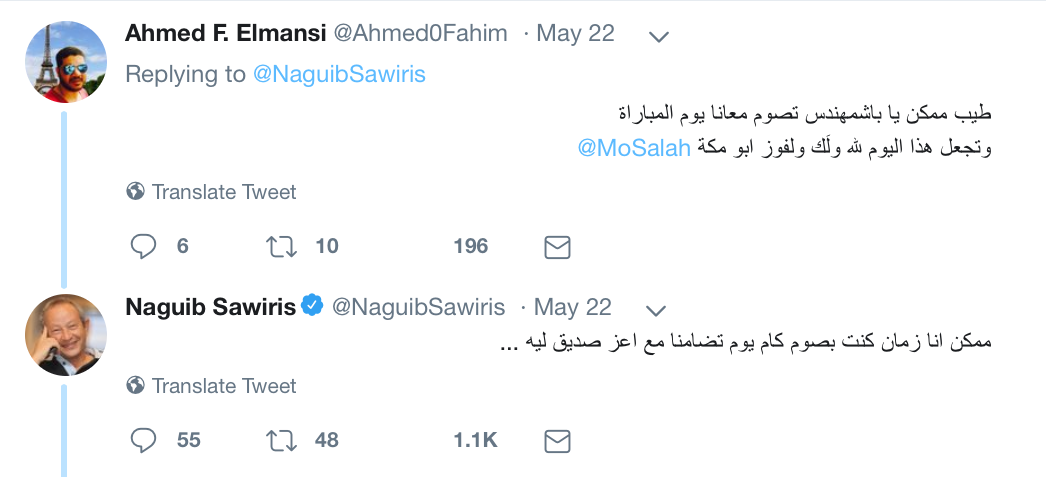 Salah has had an incredible season so far, winning the prestigious Golden Boot, as well as sweeping some major titles including Top Scorer of the Top Five Leagues and PFA Player of the Year.
However, this match finale is not just a chance to win the Champions's League title, it is an opportunity for Salah to break the biggest record of them all as he rallied for the Golden Shoe, football's most prestigious award.
Salah will be going directly against Madrid's Cristiano Ronaldo, who is also a favorite to win the Golden Shoe, so this match will determine both team and possibly personal records for both players.
A debate recently emerged on whether Salah should fast on the day of the finale, with Islamic clerics such as Yasser Burhami there is not a single Quran verse that supports footballers breaking their fast for work reasons, as football does not count as "hard labour."
However, Salah will not be playing the match during fasting hours as sunset (time when Muslims break fast) is half an hour before the match. On the other hand, fasting would mean changing his dietary system and not drinking water or eating for the whole day prior to the match.
Salah himself announced that he would be fasting on the UEFA Champions League final.
Salah has had an incredible season, scoring 44 goals on aggregate and 32 goals in the Premier League.