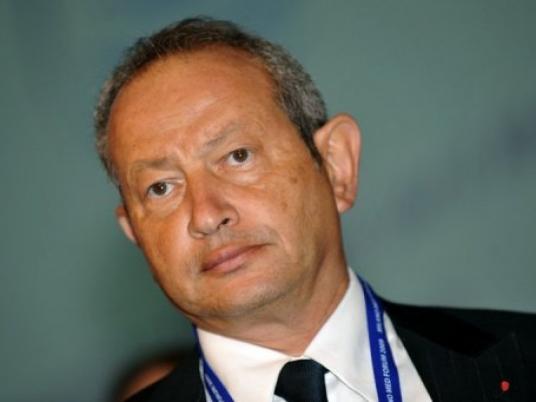 Egyptian businessman Naguib Sawiris plans to invest 50 million euros (US$55 million) to set up a bank in Luxembourg specializing in services for small and medium-sized businesses.
Sawiris told reporters on the sidelines of a conference by the American Chamber of Commerce in Cairo that he had submitted an application to establish the proposed bank but provided no further details other than his proposed initial investment.
The Orascom TMT holding tzar said the volume of investments in such projects is not big, but that this category of financing is widely popular both in Egypt and the world.
"I wished I could buy a bank in Egypt, but the central bank does not allow individuals to own banks," Sawiris stated.
Commenting on the current hike in US dollar prices against the Egyptian pound, Sawiris said the problem does not lie in the price hike, but rather in "the non-existence of the dollar or its shortage in the market."
He added that the Central Bank of Egypt's insistence to maintain the currently "unrealistic" price for Egyptian pounds hinders all kinds of monetary activity. "The price (of the dollar) should be decided by the market, even if it reaches LE10.
Allowing supply and demand mechanisms to work shall make everybody pump out whatever dollars they have into the market instead of withholding them," said Sawiris.