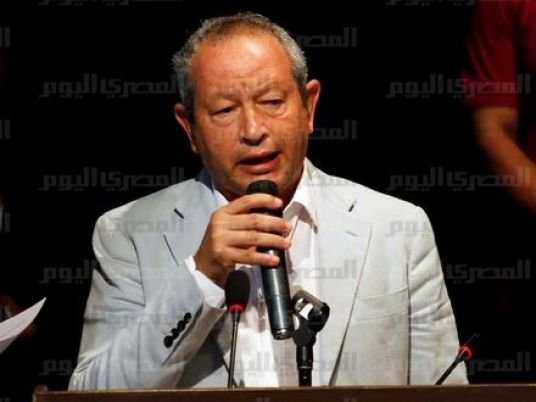 Business tycoon Naguib Sawiris denied that the Free Egyptians Party has bribed candidates who plan to run for the House of Representatives in upcoming elections.
Sawiris accused other political rivals and "some currents within the state (bodies)" of circulating false rumors about the Free Egyptians Party.
Sawiris wrote: "The question is: when are the elections in order to end this absurdity?"
"Is there a real will for the existence of strong [political] parties or the opposite?" Sawiris wrote on his Twitter account.
He added: "Who is sponsoring these smear campaigns, political rivals or the ghost?"
Edited translation from Al-Masry Al-Youm