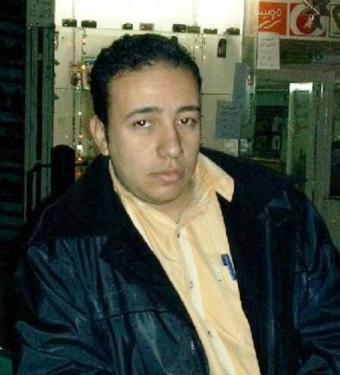 Saudi prosecutors have requested the death penalty for an Egyptian lawyer charged with smuggling illicit drugs to the Kingdom in April.
A Saudi court will issue its verdict in the case of Ahmed al-Gizawy Wednesday. Gizawy was arrested at Abdul Aziz International Airport in Jeddah on his way to perform Umra, sources told the London-based newspaper Al-Hayat.
The sources added that prosecutors attached a report to the indictment that included government laboratory tests of the confiscated narcotic drugs. The tests were declared positive.
The arrest of Gizawy had strongly shaken Saudi-Egyptian relations. Egyptian activists angered by his detention had staged demonstrations outside the Saudi Embassy in Cairo, arguing that the charges were fabricated and the lawyer was actually arrested for criticizing the Saudi monarch. Saudi Arabia briefly withdrew its ambassador due to the crisis.
President Mohamed Morsy of Egypt did not tackle Gizawy's case during his visit to Saudi Arabia last Wednesday.