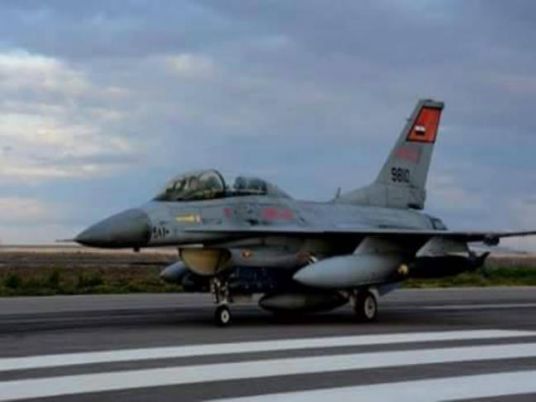 Warplanes from a Saudi-led coalition kept up raids against Huthi Shiite rebels Friday in support of Yemen's embattled president, who headed to an Arab summit to garner support as Iran warned the intervention was "dangerous".
Powerful explosions rocked Sanaa soon after rebel leader Abdulmalik al-Huthi criticised the intervention as "unjustified" and called for supporters to confront the "criminal oppressive aggression".
President Abedrabbo Mansour Hadi arrived in Riyadh Thursday, with officials saying he was on his way to Egypt to take part in a two-day Arab League summit at the weekend.
That was the first confirmation of Hadi's whereabouts since the rebels began advancing this week on the main southern city of Aden, where the president had been holed up since fleeing the rebel-controlled capital last month.
Their advance raised Saudi fears the Shiite rebels would seize control of the whole of its Sunni-majority neighbour and take it into the orbit of Shiite Iran.
The White House voiced concerns about "reports of Iranian flow of arms into Yemen" as the Saudi-led coalition declared its first wave of strikes "successful" and vowed to prevent supplies reaching the rebels.
Speaking to reporters in the Saudi capital Thursday, spokesman Ahmed Assiri also said that there were no immediate plans to put boots on the ground.
Saudi Arabia launched the air campaign with pre-dawn strikes Thursday, saying it had assembled a coalition of more than 10 countries, including five Gulf monarchies.
The Saudi ambassador to the US, Adel al-Jubeir, said the coalition stood ready to do "whatever it takes" to protect Hadi's government.
On the eve of the Egypt summit, Arab League chief Nabil al-Arabi also declared full support for the strikes following a "coup".
But Iran reacted furiously, condemning the intervention as "a dangerous step" that violated "international responsibilities and national sovereignty".
– Fresh strikes –
President Hassan Rouhani said it amounted to "military aggression" and "condemned all military intervention in the internal affairs of independent nations".
Rebels' television Al-Massira said anti-aircraft defences were fired early Friday after warplanes hit new targets around the capital.
Witnesses said airstrikes targeted Al-Samaa military base north of Sanaa, and Al-Istiqlal camp, on the western edge of the capital.
Coalition raids late Thursday struck a rebel-held base in third city Taez, and the airport and an arms depot in the Huthis' northern stronghold.
Explosions had been heard earlier in Sanaa as warplanes pounded an air base adjacent to the international airport and other locations, an AFP correspondent reported.
Families streamed out of Sanaa seeking the relative safety of the provinces.
"I am leaving with my family. Sanaa is no longer safe," said one resident, who gave his name only as Mohammed, as he piled his belongings into a minibus.
A health ministry official said 20 people were killed and 33 others wounded in the raids Thursday, according to rebel-linked defence ministry website 26sep.net.
The official said the fatalities were caused by airstrikes that hit Thursday Al-Nasr and Bani Hawat areas, north of Sanaa.
In the south, a military source said the key Al-Anad air base, north of Aden, was hit again. The base was seized Wednesday by anti-government forces.
Another raid targeted a base of special forces allied with the Huthis in Qatabah, some 120 kilometres (75 miles) north of Aden, local residents said.
Saudi television said the kingdom had deployed 100 fighter jets to the operation, while the United Arab Emirates had committed 30, Kuwait 15 each and Qatar 10. Bahrain said it had committed 12 fighters.
Saudi Arabia had also mobilised 150,000 troops near the border.
Riyadh said it was boosting security on its borders and across the kingdom, including at the OPEC kingpin's crucial oil facilities.
Washington said President Barack Obama had authorised the "provision of logistical and intelligence support" for the campaign.
US officials told AFP Washington was looking at providing refuelling and early warning radar aircraft in support of the operation.
Egypt, Jordan, Morocco and Sudan said they were joining the campaign.
Egypt, whose government announced it was prepared to commit ground troops, said its air force and Navy were taking part in response to "demands by the Yemeni nation for the return of stability and to preserve its Arab identity".
Like Iran, Shiite-majority Iraq said it opposed the Saudi intervention, with Foreign Minister Ibrahim al-Jaafari calling for a peaceful settlement. Lebanese Shiite movement Hezbollah accused Riyadh of "aggression".
US Secretary of State John Kerry held a conference call with Gulf ministers to discuss the operation and "commended the work of the coalition taking military action against the Huthis," a senior US official said.
– 'No impact' on nuclear talks –
Former president Ali Abdullah Saleh, who resigned in 2012 following a year of nationwide protests, is accused of allying with the rebels, relying on the loyalty of many army units that he built during his three-decade rule.
Dozens of people have been killed as the Huthis, backed by troops allied with Saleh, have clashed with pro-Hadi forces in their drive southwards.
Yemen has been gripped by growing turmoil since the Huthis launched a power takeover in Sanaa in February.
The Saudi-led intervention triggered a sharp rise in world oil prices on fears the conflict could threaten supplies.
Washington insisted the intervention would have "no impact" on nuclear talks with Tehran, as last-ditch efforts to reach a deal before a Tuesday deadline were launched in Switzerland.