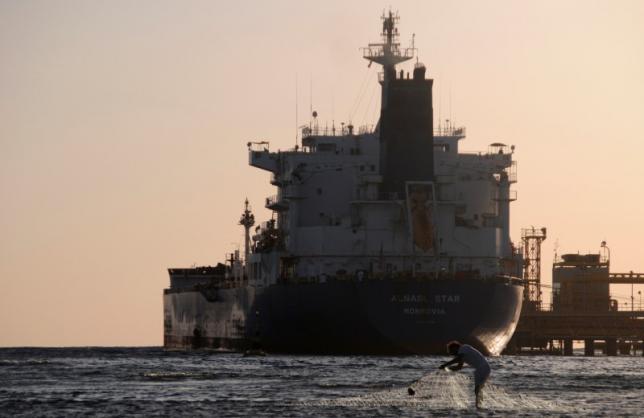 Saudi Energy Minister Khalid al-Falih said on Tuesday that oil market fundamentals were improving after an agreement struck with top oil producers to curb supply and end a two-year glut took effect.
The kingdom led a pact between the Organization of the Petroleum Exporting Countries and other major producers, including Russia, Mexico and Kazakhstan, to cut global crude output by about 1.8 million barrels per day (bpd) from January 1, and bring supply closer to demand.
Saudi Arabia had cut beyond what it had pledged in the agreement and brought the kingdom's output below 10 million bpd, he said. Suppliers participating in the curbs have cut more than 1.5 million bpd, he said, exceeding what he called the market's low expectations.
Global oil demand would grow by 1.5 million bpd in 2017, and increased output from the United States, Brazil and Canada would be more than offset by natural declines in aging fields, he said.
"There is… cause for cautious optimism as we see the 'green shoots' of the recovery," Falih told energy executives and oil officials gathered at the CERAWeek industry conference in the US energy capital of Houston.
Benchmark Brent crude futures closed at US$55.92 a barrel on Tuesday, and are up more than 10 percent since the output curb deal was struck in November.
Still, he cautioned against any "irrational exuberance" among investors.
"We should not get ahead of the market," he said.
Oil inventories worldwide had fallen "slower than I thought," in the first two months of the year, Falih told energy executives and oil officials gathered at the CERAWeek industry conference in Houston.
Inventories in developed countries remain about 300 million barrels above the norm, he said.
It was premature to consider whether the cuts should be continued into the second half of the year, he said. Those discussions would be held in May, when OPEC next meets, he added.
In a joint news conference later on Tuesday, Falih, Russian Oil Minister Alexander Novak, Mexican Deputy Secretary of Energy Aldo Flores, Iraqi Oil Minister Jabar al-Luaibi and OPEC Secretary General Mohammed Barkindo, said they were happy with the results of the agreement.
Russia was fully committed to the agreement and called on all countries to comply 100 percent with their agreed reductions in production, Novak said.
Greater price arbitrage between east and west oil markets that "indicate the cuts are biting," Falih said. US crude cargoes have increasingly flowed to Asian buyers as the market has tightened.
NO FREE RIDE
Addressing many top executives of US shale-producing firms that Saudi Arabia targeted in a two-year price war aimed to drive many of them out of business, Falih warned there would be "no free rides" for non-OPEC producers.
OPEC would not let rival producers take advantage of the cuts and the resulting rise in oil prices to underwrite their own production investments, he said.
OPEC has moved to bring US shale producers and hedge funds into widening talks about how best to tame a global oil glut. The group held unprecedented talks with fund executives and shale producers while in Houston for the conference, OPEC Secretary General Mohammed Barkindo said on Tuesday.
Saudi Arabia does not want OPEC to intervene in the oil market to address long-term structural shifts, but to address "short-term aberrations," he said.
While Saudi Arabia welcomed increased output from shale producers to help meet rising demand, he cautioned that a fast-response from shale could be discouraging investment in multi-year, long-term projects in other oil sources.
Falih said he was concerned investment in those projects was falling behind what was needed to meet future demand increases. Demand continued to grow in the developing world and predictions that the world would soon reach peak demand were "misguided" and not helping encourage investment, he said.
The market could absorb between 3 million and 5 million bpd of new oil over time because demand is improving, he told CNBC. He did not specify over what period.
WORKING WITH THE US
He praised the administration of US President Donald Trump for its focus on energy issues, citing its "pro-business and pro-petroleum" policies.
"We look forward to working with the new administration," he said.
Saudi investment in the United States is vast, and Saudi efforts to reduce global oil market volatility were of direct benefit to the US oil industry, he said.
Falih, who is also chairman of Saudi Aramco, said the initial public offering of the national oil company remains on track and "we expect it to take place in 2018."
The IPO could value the world's largest oil and gas company at between US$1 trillion and US$1.5 trillion, analysts have estimated.
The company's reserves had been partially audited ahead of the IPO and so far were bigger than those booked, he said.
(Writing by Gary McWilliams; Editing by Simon Webb and Lisa Shumaker)