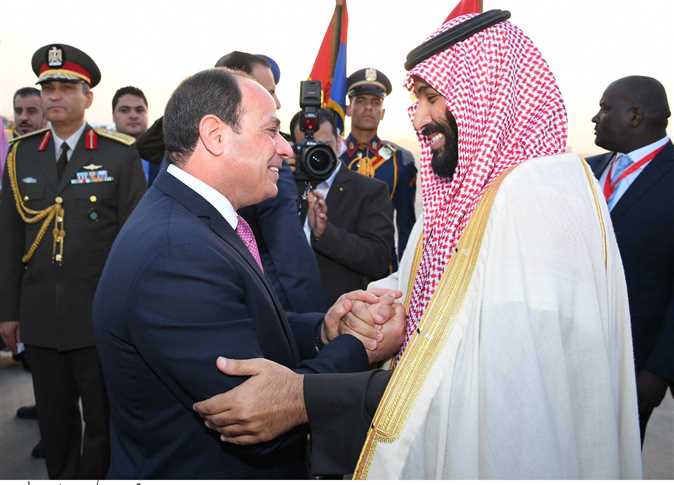 Ismailia governorate on Monday will receive President Abdel Fattah al-Sisi accompanied by Saudi Crown Prince Prince Mohammed Bin Salman, who arrived in Cairo on Sunday for a three-day visit to inspect a number of national projects established during Sisi's presidency.
The visit will include the New Suez Canal, the New Ismailia residential city, and a waterway cruise. They will also visit tunnels that are under construction under the Suez Canal and the Tulip al-Fursan Hotel overlooking Lake Timsah.
Ismailia governorate decorated the road leading to the tunnel projects and the Suez Canal with Egyptian flags and beautified streets and main squares along the route.
Meanwhile, St. Mark's Coptic Orthodox Cathedral said that the Saudi Crown Prince will visit it for the first time where he will meet Pope Tawadros II, Pope Tawadros II, Pope of Alexandria and Patriarch of the See of St. Mark, on Monday evening.
Bin Salman has encouraged strong economic cooperation with Egypt and Sisi's development projects. It is hoped the visit will strengthen relations between the two countries, as well as see discussion between the two leaders on a number of regional and international issues, and consolidating joint Arab cooperation. Security and stability in the region is also expected to be discussed.
Edited translation from Al-Masry Al-Youm