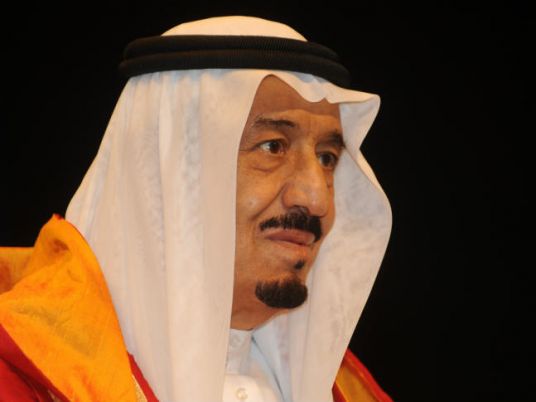 An informed source at the Saudi Ministry of Labor confirmed they are currently considering limiting the period expatriates can stay in Saudi Arabia to maximum of eight years, the Saudi newspaper Makkah reported on Monday.
The decision is still being studied and might be applied gradually if issued to avoid causing problems to workers and employers, said the Saudi Labor Ministry spokesman Taysir al-Mofraj.
The decision aims to address unemployment in Saudi Arabia and to limit the effects of the financial crisis arising from the falling oil prices, but would increase domestic unemployment rates in Egypt, which is already suffering from a severe recession.
As a response to increasing unemployment, the Notaqat (zones) program was announced in May 2011 by the Saudi Labor Ministry. It divided private sector companies into four categories, according to the number of Saudis employed. In companies where 10 percent or less of the workforce was Saudi, foreign workers who had been with the company for more than six years did not have their contracts renewed. The program excluded workers in domestic service.
Violent clashes erupted in Saudi Arabia by the end of 2013 between low-income foreign workforce and the police following a crackdown by authorities on expatriates who did not obtain visas.
Saudi authorities had also announced in November 2013 it would lay off 56,000 Egyptian laborers for violating residency and work procedures.
Unemployment among Saudis is up to 11.5 percent compared with 0.2 percent among expatriates in the kingdom, according to the Saudi Central Department of Statistics and Information.
Expatriate workers make up to a quarter of Saudi Arabia's population and about three-quarters of the private-sector workforce, the Wall Street Journal reported.
The newspaper said the Saudi Ministry of Labor has placed restrictions to discourage Saudi companies from hiring foreign workers by making it more expensive to employ them if they don't have a college degree or if they decide to have their families live in the kingdom.
About 985,000 Egyptians work in Saudi Arabia, up to 27 percent of Egyptian laborers abroad. Egyptian laborers in foreign and Arab countries are up to 3,549,780, according to the Egyptian Manpower Ministry statistics in October 2014.
Under the kafeel (sponsorship) system, foreign workers must find a Saudi national to sponsor their presence in the country, and in some cases surrender their passport to them. Rights groups are critical of this system, saying it renders workers vulnerable to abuse by their sponsors and compromises their right to freedom of movement.