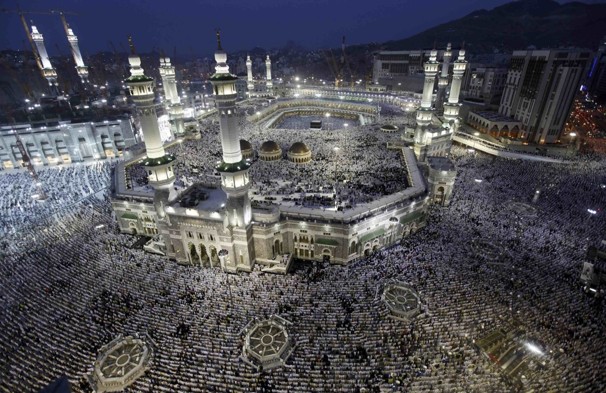 Saudi Arabia will witness the Dhul-Hijjah moon on Sunday. This moon represents the last month of a 12-month Islamic lunar calendar.
Traditional moon sightings are practiced side by side with astronomical calculations to decide the endings and beginnings of Islamic months.
The first 10 days of Dhul-Hijjah consist of the annual season of the Muslim pilgrimage to the holy land of Mecca, Saudi Arabia, the birthland of Prophet Muhammed. The holy Eid al-Adha feast (Greater Bairam) falls on the tenth of the month.
Abul-Ela Amin, head of Egypt's National Research Institute of Astronomy and Geophysics (NRIAG), said astronomical calculations show that the first day of the Dhul-Hijjah for the year 1436 will fall on September 14, making the first day of the feast September 23.
Edited translation from Al-Masry Al-Youm