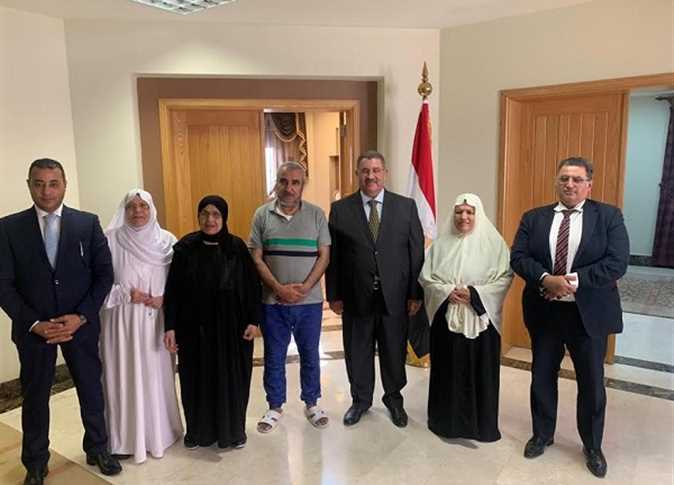 Saudi authorities have released four Egyptian Umrah pilgrims accused of possessing narcotic substances.
The Egyptian Consul-General in Jeddah, Hazem Ramadan, announced on Wednesday that the Consulate General received the detained pilgrims, three women and a man, on Tuesday.
Ramadan said they were detained back in April on charges of possession of the pills Captagon, after they arrived at the King Abdulaziz International Airport to perform the Umrah pilgrimage.
He explained that the consulate's efforts to approve a temporary release for the pilgrims was underway since their date of arrest to the Saudi Public Prosecution's approval of the release, until the consulate's requests to shelve investigations and see the pilgrims returned to Egypt are finalized.
Saudi authorities cooperating with the Egyptian Public Prosecution verified that some bags found with their belongings were shipped with their original bags without their knowledge, Ramadan said.
The Consul-General added that as soon as the pilgrims were received, their relatives in Egypt were reassured of their safety and they were taken to the Consulate General's headquarters.
The consulate has arranged a residence for them near the consulate.
Ramadan called on all those coming to Saudi Arabia to be careful not to carry any belongings and to continue to educate travelers, especially those coming to Saudi Arabia during the seasons of Hajj and Umrah.
Edited translation from Al-Masry Al-Youm