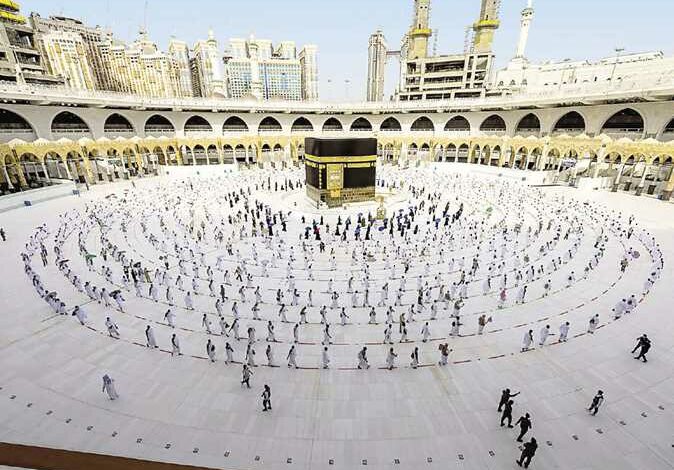 The Saudi Ministry of Hajj and Umrah on Saturday has restricted the number of pilgrims to 60,000 this year, limited exclusively to Saudi citizens and residents.
The decision follows in the wake of new developments regarding the coronavirus pandemic, the ministry explained.
It added that pilgrims must be free of the coronavirus and within the appropriate health-range for vaccination (18 to 65 years).
The ministry assured that the Saudi government "always takes great care of the pilgrims' safety, health and security, and places this at the forefront of its priorities in compliance with the purposes of Islamic Sharia in protecting humans."
Over the past ten years, the kingdom has had the honor of serving over 150 million pilgrims, the ministry said.