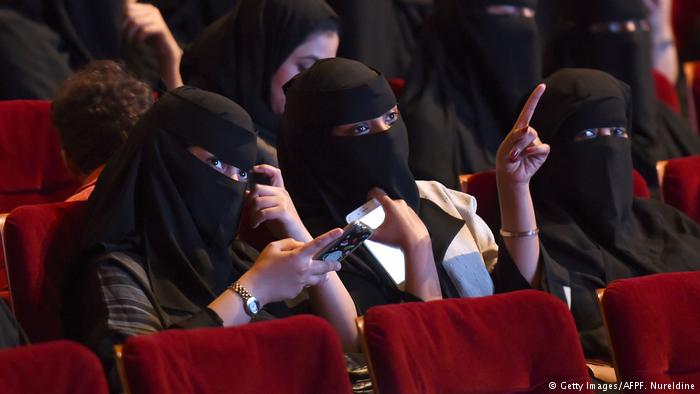 The ultra-conservative kingdom is trying to expand entertainment opportunities for its young population. As many as 350 cinemas are planned by 2030.
Saudi Arabia's first cinema in nearly 35 years will open later this month, the governmental Center for International Communication (CIC) said on Wednesday.
US movie theater giant AMC Entertainment plans to open Saudi Arabia's first cinema in the capital Riyadh on April 18, it said in a statement.
"The Saudi market is very large, with the majority of the population under the age of 30 and eager to watch their favorite films here at home," said Saudi Minister of Culture and Information Awwad Alawwad.
The ultra-conservative kingdom announced in December it would lift a 35-year-old ban on cinemas.
Crown Prince Mohammed bin Salman is on a modernization and liberalization drive, seeking to open up the country of 30 million people and create a new image promoting "moderate Islam."
As part of the push the 32-year-old heir to the throne has sought to boost entertainment opportunities, at times coming up against the conservative Islamic establishment.
Among the crown prince's recent social changes have been boosting sports and entertainment opportunities and allowing women to drive cars as of June.
AMC is expected to open 30 to 40 cinemas in 15 cities over the next five years.
Saudi Arabia plans to have nearly 350 cinemas by 2030, according to Center for International Communication.