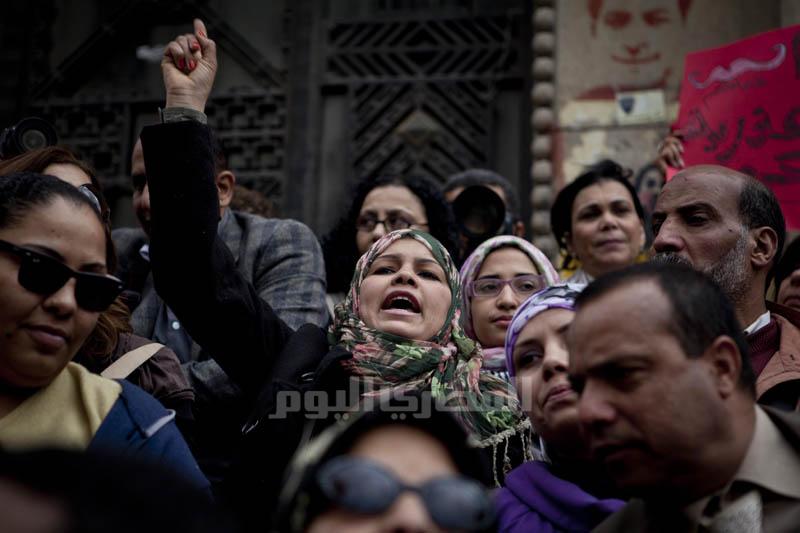 Several individuals from the Arab world have been featured in Time magazine's annual list of the "100 Most Influential People in the World." The list, published on Wednesday, includes two female activists — Egyptian Samira Ibrahim and Saudi Manal al-Sharif — and Syrian cartoonist Ali Ferzat.
Ibrahim was among a group of women arrested in Tahrir Square on 9 March 2011 who were detained and forced to undergo "virginity tests" conducted by military doctors. An administrative court ordered the army to stop performing virginity tests on female detainees after Ibrahim filed a complaint.
But last month an Egyptian military court acquitted the military doctor accused of performing the tests on Ibrahim and other detainees.
"Samira represents the model of how to stand up to fear, and the impact she has made reaches far beyond Egypt. It takes just one woman to speak out, and thousands of others around the world will listen and feel inspired to act," Oscar-winning actress Charlize Theron wrote in Time.
Last May, Sharif was arrested after driving a car in defiance of a Saudi ban on female motorists. She posted a video of herself driving to encourage more Saudi women to take to the road.
"Though Sharif was jailed for nine days and publicly shamed, she inspired a movement. An underground civil-disobedience campaign encouraged women to drive to the grocery store, the doctor's office or to kids' school," Aryn Baker, Time's Middle East bureau chief, wrote.
The list also recognized Syria's best-known political cartoonist, Ali Ferzat, 60. Last year masked gunmen dragged him from his car and broke both his hands.
"[The Syrian regime] thought it could silence Ferzat and break his will by breaking his hands. Instead it created a powerful symbol who draws cartoons the whole world is now reading. Talk about a great punch line," Pulitzer prize-winning cartoonist Matt Wuerker wrote in Time.
Syrian autocrat Bashar al-Assad, North Korean leader Kim Jong-un and reclusive Taliban leader Mullah Mohamed Omar were listed as the most influential "rogue" figures.
The list is divided into moguls, breakouts, icons, pioneers and leaders, and is compiled based on the results of an online poll. This year's list, which is heavily US-centric, includes 38 women.