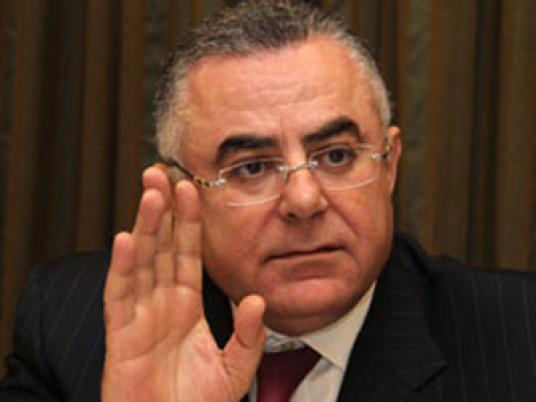 Governor of the Central Bank of Egypt Hisham Ramez said
in a special statement that the sale of investment certificates of the new Suez Canal, hit on the fifth day LE5.5 billion.
Banks have seen demand from customers in Cairo and other governorates on the certificate, he added, stressing that the household sector and individuals control about 90 percent of the proceeds since the beginning of last Thursday.
According to these figures, the target of banks has been surpassed with LE33.5 billion as the total amount targeted was LE60 billion to fund drilling operations and the establishment of the Suez new canal.
The head of the Egyptian Real Estate Bank Abdel Meguid Mohey Eddin expressed reservations towards what he called the haste of some banks operating in the market to increase the interest rate on investment certificates to 12 percent to be equal in yield with the new canal's investment certificates.
Banks fear the negative impact on their saving schemes due to the launch of the new canal certificates. He added that he does not believe that the impact will be significant on the market, especially as most banks raised the interest rates on their investment certificates to 10.5 percent, which makes the difference slight and will not have a significant impact on saving schemes different from the canal's certificates.
Edited translation from Al-Masry Al-Youm