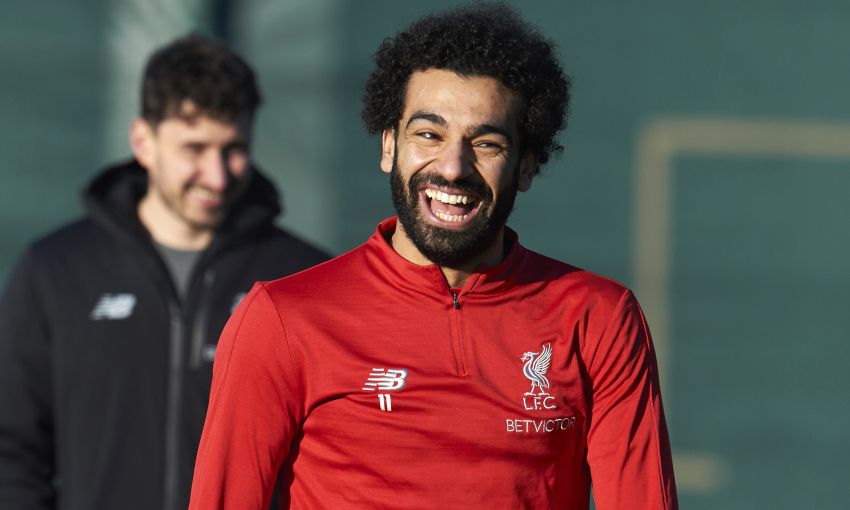 Egyptians coming together after Iftar at cafes and at their homes to support beloved national hero Mohamed Salah during the Champions League final at Wanda Mediterraneo stadium in the Spanish capital of Madrid, scoring against Tottenham Hotspur, is a striking phenomenon that warrants some discussion.
And it's this game, which saw a historic win for Salah with Liverpool, that gives me a chance to talk with my dear colleague, columnist Newton (an alias for a writer in Al-Masry Al-Youm).
In Newton's column "In Egypt.. Liverpool wins," he wrote: If we want to know the number of al-Ahly fans and the number of Zamalek fans, we might find out through a poll.. But if Liverpool were to enter this poll, there's no doubt it would take all votes from al-Ahly and Zamalek's fans… Because in Egypt, Liverpool wins over everyone.
Though I envy Newton on his courage to approach hardcore football issues, a courage that amateur commentators like us lacks, and do note that we are currently swimming in a troubled sea, I disagree with him on this matter.
It's true that the phenomenon of Liverpool in Egypt draws attention to audience numbers in the matches, an obsessive interest across social media and turned it into a worthy competitor to al-Ahly and Zamalek locally, and Barcelona and Real Madrid globally in preferences lists amongst Egyptian football fans, this is a temporary phenomenon that isn't deep rooted as it depends solely on Salah's presence.
If Salah is absent or out of the pitch, Egyptian audiences will miss hm, and the majority will stop watching if Salah does not play, as again this is superficial attention paid towards Liverpool.
If Salah left the Reds and walked out of the Anfield, Liverpool will leave Egyptian memory except for those interested in English football, and those are an elite grade of fine football fans.
The Salah phenomenon grew with him wearing the shirt of ACF Fiorentina. The phenomenon became a reality with the significant emergence of Salah with the wolves of the Italian league AS Rome.
To sum up, Salah is a purely Egyptian phenomenon, and the Egyptians are tied with a secret rope to this wonderful Pharaoh, praying on a blessed Ramadan night that Liverpool would win just so that Salah will hold the trophy, and their joy was overwhelming because Salah scored and won and held the trophy, allowing them to sleep through the night peacefully.
Where Salah goes there is an Egyptian consensus, and wherever he goes they go, they back him, and there were Egyptians who even flew to Madrid to see Salah crowned in the historic stronghold of Atletico Madrid.