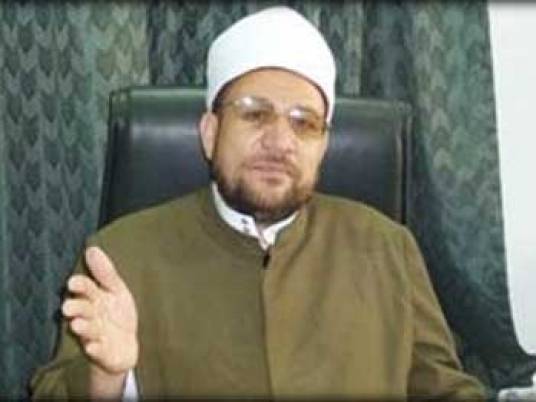 The Salafi Call has gained approval from the Ministry of Endowments to deliver sermons during the upcoming Friday prayers, in which they are expected to condemn media personalities who had criticized long-revered Islamic figures, senior sources at Egypt's largest Salafi organization said.
The sources, however, said the organization was instructed by the ministry to not to mention the media figures by name.
They added that the Salafi Call has complained to the ministry about what they described as "the obliviousness of the ministry and al-Azhar to putting the people of Sunnah in question," adding that the organization would stage a campaign of seminars and lectures to respond to media attacks on Islamic figures.
Since the election of President Abdel Fattah al-Sisi, some media personalities have raised controversy through articles and TV shows critical of revered Islamic figures such as companions of Prophet Mohamed, as well as highly-trusted narrators of his sayings.
The most remarkable example is al-Qahera Wal Nas satellite channel's Islam Beheiry, whose show "With Islam Beheiry" often challenges the credibility of the narrators of hadiths (the Prophet's sayings), most specifically Imam al-Bukhari (AD 810-870), a widely-trusted scholar of Islam.
Ibrahim Eissa, the chief editor of al-Maqal, also stirred controversy through a series of articles in his recently-released paper, which has been deemed insulting to the Prophet's companions and Islamic teachings.
"Mohamed in Quran is different from Mohamed in Sunnah," read one of his most recent controversial headlines last Friday, possibly suggesting that the narrated Prophetic traditions are at odds with Quranic verses.
"Some media personalities' insistence to attack the bases of religion and Islamic figures only breeds extremism and terrorism," said Sheikh Ragab Abu Beseisa, a member at the Salafi Call's advisory board. "Some would believe that the state is at war with Islam, even if we believe the contrary. In whose interest is the silence towards those media personalities?".
Edited translation from Al-Masry Al-Youm