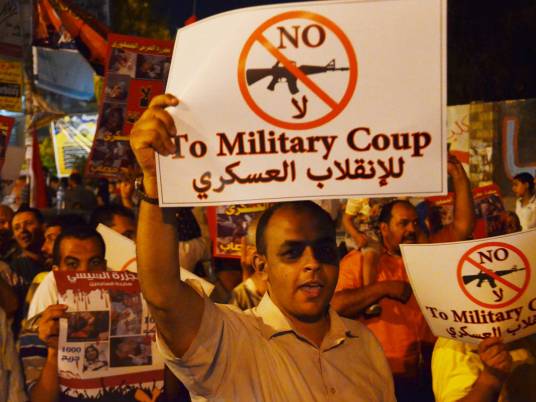 Salafi-oriented Nour Party and the Tamarod campaign, the movement responsible for mobilizing the 30 June protests that toppled former President Mohamed Morsy, both declined to meet William Burns, US Deputy Secretary of State, during his visit to Cairo, which started on Sunday.
Burns arrived in Cairo on Sunday evening on a visit that had not been previously announced, and is the first US official to come to Egypt since the ouster of former President Morsy on 3 July.
Amr al-Makki, assistant head of the Nour Party for foreign affairs, said the party had received an invitation to meet with Burns, but declined to see him.
"We see that preoccupation with internal affairs is now more important," Makki told Turkish news agency Anadolu. "The truth is, we don't need the answer to our internal problems to come from abroad. We reject interference in our internal affairs."
On the other hand, Tamarod founder Mahmoud Badr said on Twitter that he had received an invitation from the US Embassy to meet with Burns, but he also declined the invitation.
Tamarod spokesperson Hassan Shaheen confirmed Tamarod's rejection of the invitation to Anadolu.
"We reject the interference by Americans or any other external powers in Egyptian affairs. The principle of national independence cannot be compromised," he added.
Edited translation from Al-Masry Al-Youm