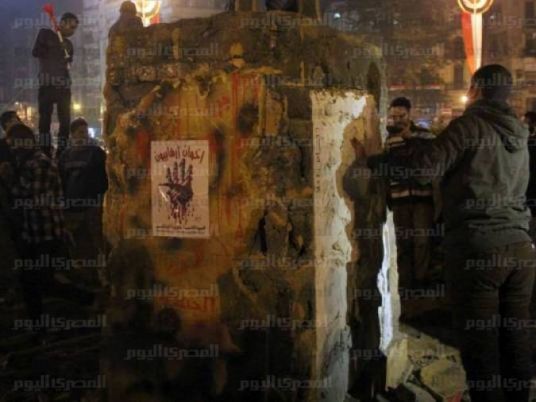 Salafi Front spokesperson Khaled Saeed said that the front called on its supporters to withdraw from protests, if they turn violent, either by a third party or by the Pro-military Sisi supporters.
He told Egypt Independent on Tuesday that the front participates in all the activities commemorating Mohamed Mahmoud events, but will turn down their presence in Tahrir if it turns to fighting. Each party mobilizes its own supporters to commemorate the event in the way they desire.
The Salafi front acquired information that individuals and groups supporting the military may assault protestors demanding to bring to justice those responsible for the massacre of Mohamed Mahmoud or the crimes that followed the massacre.
Therefore, Saeed said, the Salafi aim to avoid clashes of any kind, because they want to stop the bloodshed. "Our approach is peaceful," he affirmed.
Regarding the slogans the Salafi front intends to raise, Saeed says that they would revolve around the demands for retribution and bringing those responsible for the massacre before justice.