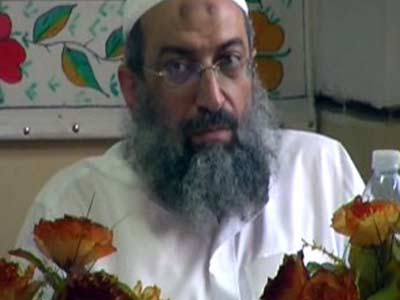 The Nour Party remains the sole political arm of the Salafi Dawah, a statement by the group comprising leading Salafi scholars said on Monday, urging followers to join and provide financial support to the party which saw a wave of defections by leading figures last week.
"It is unimaginable that one group would provide support to more than one party simultaneously or have two political arms. Nour Party is the political arm of the Salafi Daawa based on the decision by its consultancy council on 30 June 2011," the statement said.
The statement urged followers of the Salafi political current to financially support the party during the upcoming parliamentary elections.
Earlier this month, party chairman Emad Abdel Ghafour announced his resignation and his plans to establish Watan Party, which he said would be the largest gathering of Islamist and nationalist groups. News reports said former presidential runner and ultraconservative Salafi cleric Hazem Salah Abu Ismail would chair the new entity.
Independent daily al-Shorouk said 150 Nour Party officials in 23 governorates resigned following a meeting last Tuesday. The quitting members will announce details for establishing Watan Party in a press conference tomorrow, Tuesday.