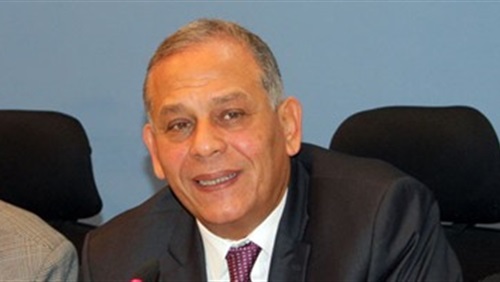 Chairman of Islah wa Tanmia party [ Reformation and Development party ] , Muhamad Anwar al-Sadat, asked the National Electoral Commission to prevent distribution of the "Alashan Tbneeha" (To build it) campaign petition, on the grounds of a constitutional violation.
A collective of people and MPs launched the campaign last month to demand Sisi run in the upcoming presidential elections and to serve for a second term in office in order to "meet the challenges and build and develop Egypt," according to the campaign.
In a message sent to Chief of the National Electoral Commission, counselor Lashin Ibrahim, Sadat criticized the government for allowing the campaign's organizers to collect signatures of government employees.
"We do not live in a revolutionary state that prints out forms that call on a candidate to run in the elections or organize a popular mobilization in squares to authorize him," Sadat explained.
The chairman said he asked his supporters nationwide to print out forms titled "Benhab al-Sadat" [We love Sadat]; however, security personnel and governmental officials harassed participants and prevented them from collecting signatures of employees.
Edited Translation from Al-Masry Al-Youm