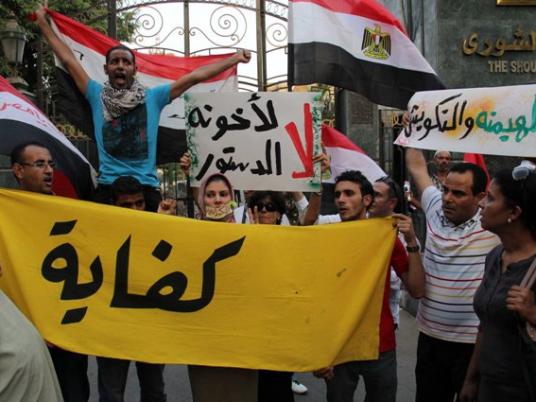 Popular Current leader and former presidential hopeful Hamdeen Sabbahi has stressed that non-Islamist politicians seem more open to maintaining Islamic Sharia than Islamists themselves.
The Egyptian leftist meanwhile said that the continued existence of religious parties represented a "crime," while arguing that politicians must not back down from maintaining Sharia.
Sabbahi, leader of the National Salvation Front, which was the largest opposition bloc under toppled President Mohamed Morsy, said the identity of Egypt is clear. It belongs to the Arab and Islamic world, and represents a civilization created by Muslims and Christians together, he stressed.
Sabbahi added that both Muslims and Christians in Egypt agree that Sharia should be the source of legislation in Egypt.
"A lot of those who belong to the Islamic current fear persecution," the Popular Current chief said in an interview with Al-Nahar on Wednesday evening. "We have to protect the call to God as we defend [that] right in a just and organized way as much as they do, and even more."
Sabbahi added that this right should be subject to conditions, that "that invitation to the way of God be based on wisdom and preaching under the supervision of Al-Azhar."
"Religion is a key component of our culture and our identity and we will not allow anyone to monopolize it or speak under its name," he said.
"Allowing parties based on religion to continue is a crime that harmed religion and life."
"No preaching without the supervision of Al-Azhar, no parties based on religion, and no giving up Sharia as a source of legislation in our Constitution," Sabbahi argued.
Sabbahi called for presidential elections after the interim Constitution passed, saying it was a key demand of the 30 June protests that led to the overthrow of Mohamed Morsy in early July.
Sabbahi pointed out that youth groups including Tamarrod called for early presidential elections before 30 June.