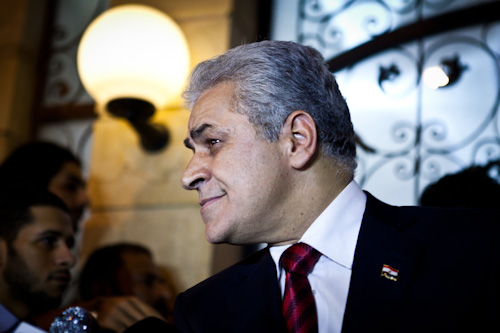 Hamdeen Sabbahi, founder of the new Popular Current Party and former presidential candidate, said on Wednesday evening that he agreed with Alliance of the Egyptian Nation head Amr Moussa that 10 articles in the new constitution's section on rights and freedoms should be amended.
Moussa and Sabbahi plan to submit suggestions regarding these amendments to the Constituent Assembly's Proposals Committee. If the assembly would reject their suggestions, Sabbahi said during a press conference, then 30 assembly members belonging to the civil sector would withdraw.
In particular, Sabbahi objected to the current draft constitution's establishment of Al-Azhar as the final word in interpreting the Islamic principles that are constitutionally defined as the primary source of legislation in Egypt. He also objected to the articles relating to the rights of women, children, media, the freedom of creativity and expression and other economic and social rights.
Despite these objects, however, Sabbahi stressed that this dispute was not a matter of conflict between Islamists and liberals.
Edited translation from Al-Masry Al-Youm