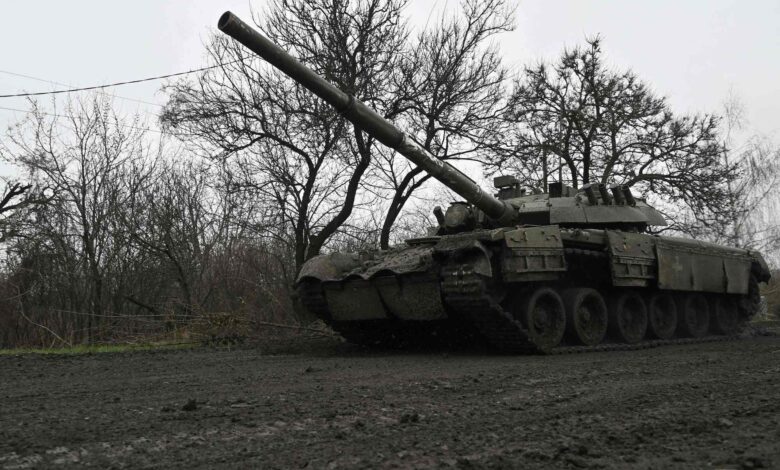 Russia's Wagner mercenary group is "suffering an enormous amount of casualties in the Bakhmut area," Chairman of the Joint Chiefs of Staff Gen. Mark Milley told US lawmakers Wednesday, describing the battle for the eastern city as a "slaughter-fest" for the Russians.
Meanwhile, Wagner chief Yevgeny Prigozhin said in an audio message Wednesday that the battle for the city "has already practically destroyed the Ukrainian army," but added his troops had "been pretty battered" as well.
Here are the latest developments:
Russia sees long-term "hybrid war": The Kremlin sees the conflict in Ukraine as part of a long-term war, spokesperson Dmitry Peskov said. "If you mean war in a broad context — a confrontation with hostile states and with unfriendly countries, a hybrid war that they unleashed against Russia — this is for long," he said.
Ukraine hints at new offensive: Defense Minister Oleksii Reznikov suggested that Ukrainian offensive action involving Western tanks may begin in April or May. In an interview with Estonian television, Reznikov said German Leopard tanks, which have begun arriving in Ukraine, will be part of "the counteroffensive campaign under the decision of our General Staff. … They are planning that in different directions."
Monks can stay: Ukraine is not ordering monks from the pro-Russia Ukrainian Orthodox Church to leave a historic cave monastery complex in Kyiv, the country's culture minister said. The Ukrainian government and security service says some members of the church are loyal to Moscow.
Melitopol strike: Vladimir Rogov, a member of the Russian-appointed military-civilian administration in occupied Zaporizhzhia in southeast Ukraine, said Wednesday that six Ukrainian HIMARS rockets struck rail infrastructure in a pre-dawn attack. Rogov said Russian air defenses shot down three of the rockets, and the remaining three hit objects in Melitopol: a railway, an electricity substation and the railway depot. No casualties were reported.
Nuclear concerns: The situation at the Zaporizhzhia nuclear plant has not improved, according to director general of the International Atomic Energy Agency Rafael Grossi. The plant has been occupied by Russian forces since March of last year and is now run by Russia's atomic agency.
Budapest's "grievances": Hungarian government spokesperson Zoltán Kovács said Wednesday there is "an ample amount of grievances that need to be addressed" before Sweden's bid to join NATO is ratified by the country. The Hungarian parliament approved a bill on Monday to allow Finland to join NATO but has not yet voted on Sweden's NATO accession.