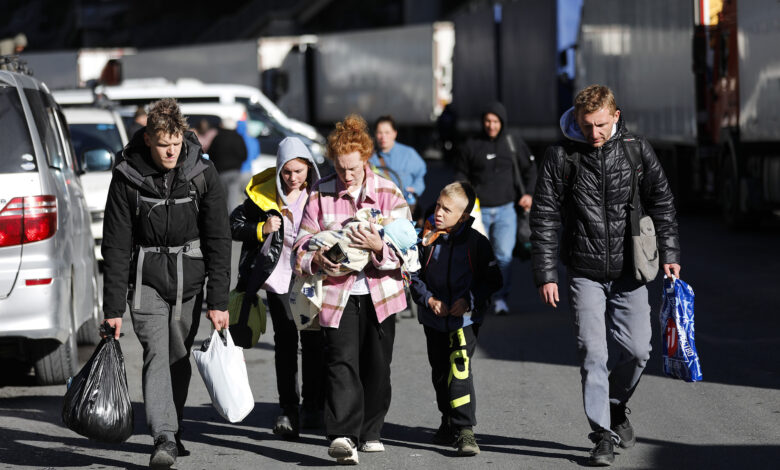 The number of Russians arriving daily in Georgia has nearly doubled since Russian President Vladimir Putin announced a partial mobilization for the war in Ukraine, Georgia's Minister of Internal Affairs Vakhtang Gomelauri told local media on Tuesday.
"Four to five days ago, 5,000-6,000 (Russians) were arriving in Georgia daily. The number has grown to some 10,000 per day," Georgian public broadcaster, First Channel, quotes Gomelauri saying. "We assume they are mostly people who want to evade military duty."
Putin's partial mobilization order of Russian citizens last week has prompted an exodus of Russians and backlash in the country, with demonstrations also breaking out in some ethnic minority regions.
Russians have fled to neighboring Georgia where they can stay for a year without a visa.