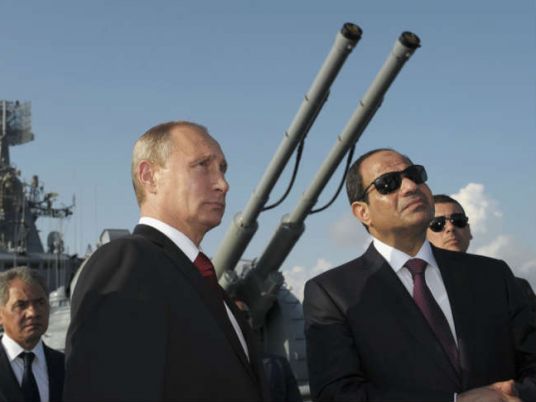 A Russian trade delegation is scheduled to visit Cairo in May 2015, to attend the Russian-Egyptian investment forum, aimed at showing the investment and export potential of both countries.
The business mission, entitled "Trade and Industrial Dialogue: Russia – Egypt" is expected to take place on 25 and 26 May. The forum will be held under the auspices of the ministries of industry of both countries.
Moreover, according to the press release, the mission is expected to strengthen the business contacts and expand the economic and trade cooperation between the two countries.
The Russian delegation will be led by the Minister of Industry and Trade of the Russian Federation Denis Manturov, who will meet with his Egyptian counterpart, Mounir Fakhry Abdel Nour.
"The forum is a unique international communications platform, which will allow business communities from both countries to find new prospects and opportunities for efficient cooperation," the press statement read.
The forum program involves meetings between business representatives in a B2B setting, and a presentation area for Russian and Egyptian companies.
The forum will be attended by some of Russia's largest companies, including the United Shipbuilding Corporation, Vnesheconombank, Rostekhnologii and UAC.
Egyptian and Russian entrepreneurs will also discuss possible high-tech joint ventures. The forum will also discuss cooperation in aircraft engineering, ship building, transport and agricultural engineering, petrochemical and nuclear industries, as well as other sectors.
The year of 2014 saw increased trade and economic cooperation between the two countries; as the volume of trade exchange stood at US$3 billion.
In addition to 3 million Russian tourists visiting Egypt annually, an important factor in bilateral cooperation is the trade exchange: Egyptian exports to Russia reached $340 million, while imports reached $3.21 billion,