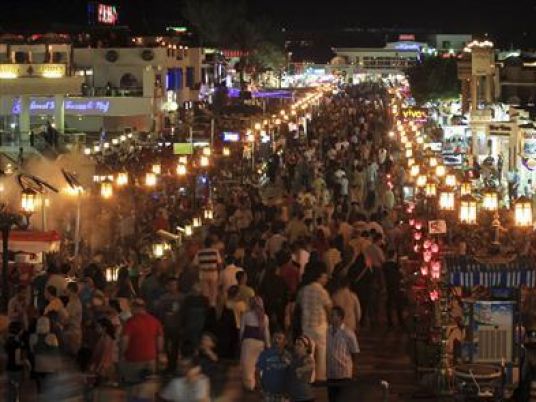 The ministries of tourism, finance, foreign and interior affairs will start exempting Russian tourists to Egypt from the US$25 visa entrance fee.
The move comes within the Russian economic crisis and decline of Russian tourism to Egypt by 50 percent.
The exemption will be applied from mid-January until first of May on tourists coming from Russia, according to officials from customs department at Hurghada Airport
Hossam al-Sha'er, chairman of the Egyptian Travel Agents Association, welcomed the decision on exempting Russian tourists from visa fees in support of tourism after the ruble crisis and decline in the incoming Russian tourism without loading tourism sector with more financial burdens.
Meanwhile, Ibrahim al-Ashmawy, tourism minister adviser to investment and promotion affairs, said the ruble crisis caused 50 percent loss of tourists coming from Russia, which is considered as the biggest tourist-sending market to Egypt.
The crisis also resulted in debts of some Egyptian tourist agencies to their Russian counterparts, Ashmawy told Al-Masry Al-Youm, adding that one resort's debts are estimated at $40 million to Russian agencies.
Edited translation from Al-Masry Al-Youm