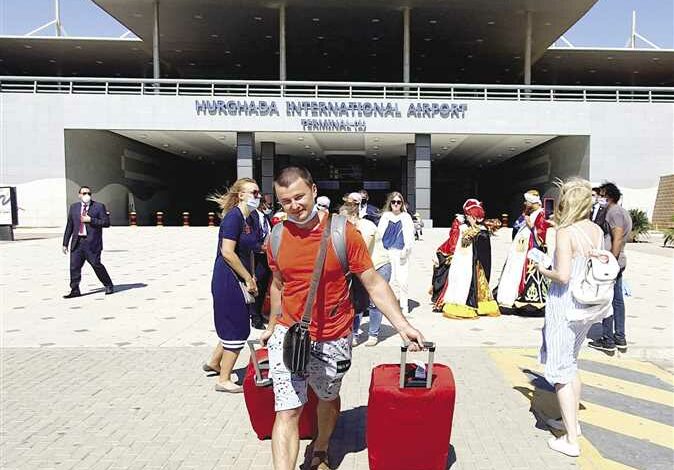 A report by ForwardKeys confirmed that the Russian tourist flow to Egypt has risen by 181 percent, while decreasing by 99 percent to the European Union and Britain.
"As expected, the sanctions and the ban on direct flights between Russia and most of the European Union have led to a significant reduction in Russia's air links with the rest of the world," the report explained.
The Middle East and Turkey, which did not ban flights to Russia, have therefore benefited, according to the report.
It added that in 2022 when the war first broke out, the passenger occupancy rate to flights between Russia and the Middle East was 27 percent higher than in the same period before the pandemic, and in Turkey it was 26 percent higher.
Flights to North America decreased by 92 percent, flights in the Asia-Pacific region decreased by 87 percent, fell 76 percent in Africa and the rest of the Americas, and in the rest of Europe by 20 percent.
The most attractive destination for affluent Russians was Thailand, with premium travel to the country up by 81 percent year-on-year, followed by the UAE (up by 108 percent), Turkey (up by 41 percent) Maldives (up by 137 percent) and Egypt (up by 181 percent).
"The biggest impact on air travel to and from Russia after the invasion of Ukraine has been sanctions," said  Vice President of Insights, ForwardKeys Olivier Ponti.
But it has particularly benefited Turkey, Egypt and the Middle East, where direct flights to and from Russia have been consolidated, he added.