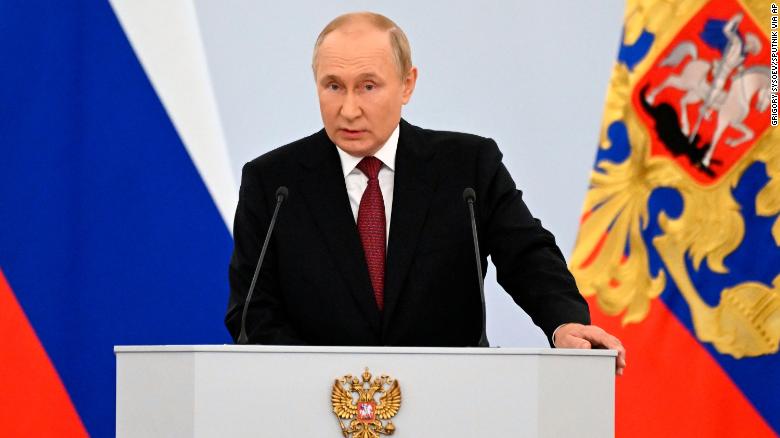 Russian officials have criticized their military leadership following the retreat of Moscow's forces from the strategic eastern city of Lyman, in the Donetsk region, underlining concerns the Kremlin could be eyeing nuclear weapons on the battlefield.
A Russian lawmaker and former army commander on Saturday told pro-Kremlin digital outlet Soloviev Live that he could not explain this "surrender" from a military point of view.
"It is not clear to me why they didn't correctly assess the situation at that time, didn't strengthen the group of troops," State Duma deputy and former commander of the 58th Army, Lt. Gen. Andrei Gurulev said.
"This is probably a significant milestone not only military, but also political, especially now," he said, adding "the problem is the general lies, the report of a good situation. This system goes from top to bottom."
Using the Russian name for Lyman, the Russian Defense Ministry said Saturday that "troops were withdrawn from the settlement of Krasny Liman to more advantageous lines."
Russian state media Russia-24 reported that Russia's withdrawal was because "the enemy used both Western-made artillery and intelligence from North Atlantic alliance countries."
The retreat marks Ukraine's most significant gain since its successful counteroffensive in the northeastern Kharkiv region last month.